Associate of Arts Biblical Studies Online
Biblical training that allows the gospel to inform your life.
Apply Now
Foundational Courses.
Biblical Perspective.
Flexible Options.
Why earn an Associate Degree from a Bible college? Earning your AA from a Bible college not only gives you the foundational course requirements for your education-it gives you the biblical knowledge and application you need for life! An AA is the first two years of a four year degree. Once you have completed your AA degree, you will have earned the first two years of a four year bachelor degree. Some students' professional goals only require an AA degree, others earn an AA before entering college as a junior on campus to save money. What's your reason? Chase the Calling.
Meet Your Academic Advisor
As the Program Director for Bible and Theology Department, Dr. Parsons will be available to you and will be your academic advisor throughout your entire program for Associate of Arts in Biblical Studies. Stuart E. Parsons (MDiv, Western Seminary; S.T.M. and PhD, Dallas Theological Seminary) has taught Bible, ancient Greek, church history, and theology at Trinity College of Florida since 2006. His scholarly specialty is early Christianity, especially early Christian use of Scripture. His publications include Ancient Apologetic Exegesis: Introducing and Recovering Theophilus's World (Eugene: Pickwick; Cambridge: James Clarke, 2015) and articles in scholarly journals. He participates in the Society of Biblical Literature, the North American Patristics Society, the International Conference on Patristic Studies at Oxford University, and the International Association of Patristic Studies. He has served through prison evangelism, preaching, and directing a church-based outreach to young adults. Before turning to theology, he earned degrees in engineering and computer science and worked fifteen years in corporate high-technology. You can visit linkedin.com/in/parsonstheology and trinityflorida.academia.edu/StuartParsons to learn more.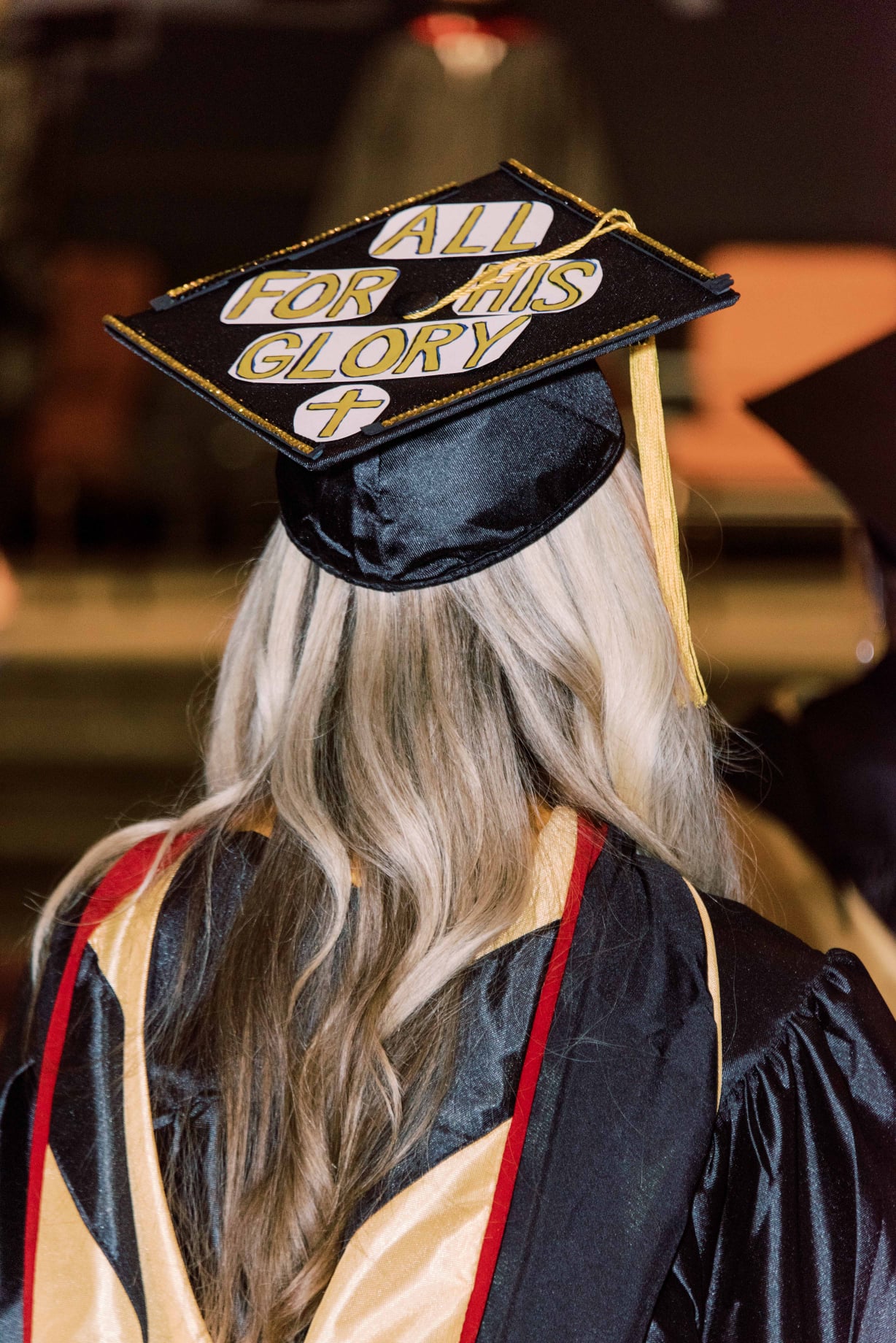 The Associate of Arts degree at Trinity College is a two-year degree offered to students for the purpose of providing a foundational program in Biblical studies.
Students successfully completing this program will demonstrate:
1. General knowledge of the content of Scripture, and
2. Knowledge and skills for accurate Biblical interpretation and application to life situations
All of the following requirements must be met in order to graduate and receive an Associate of Arts degree in Biblical Studies from Trinity College:
1. Satisfactory completion of a minimum of 60 semester credit hours with at least a 2.0 cumulative grade point average including completion of the Associate of Arts curriculum, Chapel, and Christian Service requirements. The final 30 credit hours and at least 50% of all major course credit hours must be completed in residence at Trinity College.
2. Satisfactory completion of all Trinity College assessment procedures.
3. Continued evidence of a consistent, genuine, Christian testimony.
4. Continued essential agreement with the Doctrinal Statement of the College.
5. Satisfactory fulfillment of all financial obligations to the College. No degree will be granted or transcript provided to a student with an outstanding financial obligation to the College.
6. Affirmative recommendation for graduation by the faculty, Vice President for Academic Affairs, and the Board of Trustees.
First Year Fall Semester – 15 credits
Second Year Fall Semester – 15 credits
First Year Spring Semester – 15 credits
Second Year Spring Semester – 15 credits
Answers to Your Questions About The AA in Biblical Studies Online
Getting information and making your college decision can be difficult. We are happy to walk you through everything from enrollment to the financial aid process.