Honors Program
Advanced academics at Trinity College of Florida.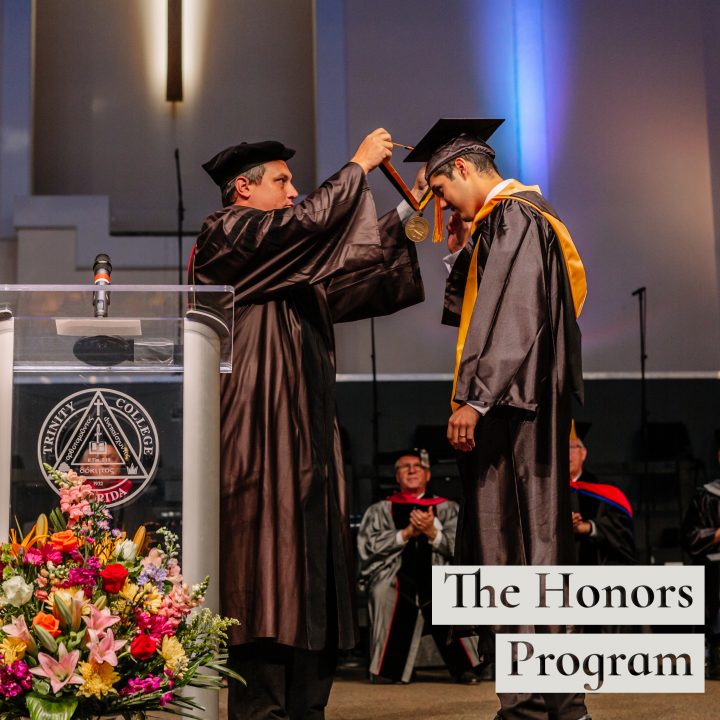 Achieve Academic Excellence
The Honors Program provides students with the opportunity to achieve academic excellence and advanced learning. The program's study abroad opportunities bring classroom academics to life. Recent Honors Trips visited Washington D.C. stateside the Holy Land.
Students who complete the Honors Program receive recognition at commencement and recognition on the student's transcript, which can provide advanced standing into a masters program or desired career.
Honors Program Application
Benefits of the Honors Program
Study abroad
Advanced academic standing
Honors reception prior to graduation
Recognition at commencement
Notation on diploma and transcript
Medallion at graduation
Noteworthy on a resume
Increases admission into many Master's programs.
Students apply to the Honors Program during their freshman year.
Honors Program Course Descriptions
Answers to Your Question About the Honors Program