Dual Enrollment
Earn college credit as a dual enrollment high school, private school or home school student
Dual Enrollment Spring 2023 Course Offerings On-campus and Online
| | | | | |
| --- | --- | --- | --- | --- |
| Course Name | Course Number | Professor | Time | Days |
| Christian Belief and Scripture | BIBL1102 | Miller, D | 8:00-9:15 AM | M/W |
| General Psychology | PSY1012 | Rewald, L | 8:00-9:15 AM | M/W |
| Freshman Composition II | ENC1102 | Mallo, K | 9:25-10:40 AM | M/W |
| Church History | REL1506 | Parsons, S | 1:00-2:15 PM | M/W |
| Old Testament Poetry and Prophecy | BIBL1322 | Parsons, S | 2:25-3:40 PM | M/W |
| New Testament History and Letters | BIBL2321 | Miller, D | 8:00-09:15 AM | Tue/Th |
| Interpersonal Communication | SPC1300 | Stamper, K/ Woodward supervising faculty | 8:00-9:15 AM | Tue/Th |
| World Missions and Religions | MISS1301 | Allotta, J | 9:25-10:40 AM | Tue/Th |
| Darwinism and Intelligent Design | ISC1502 | Woodward | 1:00-2:15 PM | Tue/Th |
| United States History to 1865 | AMH1010 | Packer, J | 1:00-2:15 PM | Tue/Th |
| United States History since 1865 | AMH1020 | Packer, J | 2:25-3:40 PM | Tue/Th |
| Online Courses | | | | |
| Course Name | Course Number | Professor | Course Type | Modules |
| Church History | REL1506-ONLN | Parsons, S | online | Spring A |
| Freshman Composition 1 | ENC1101-ONLN | Mallo, K | online | Spring A |
| General Psychology | PSY1012-ONLN | Rewald, L | online | Spring A |
| Old Testament Poetry and Prophecy | BIBL1322-ONLN | Parsons, S | online | Spring A |
| World Missions and Religions | MISS1301-ONLN | Allotta, J | online | Spring A |
| World Religions | MISS4301-ONLN | Lingelbach | online | Spring A |
| Christian Belief and Scripture | BIBL1102-ONLN | Miller, D | online | Spring B |
| Counseling Adolescents | COUN3312-ONLN | Castanada, A | online | Spring B |
| Darwinism and Intelligent Design | ISC1502-ONLN | Lingelbach | online | Spring B |
| Freshman Composition II | ENC1102-ONLN | Mallo, K | online | Spring B |
Trinity College of Florida is a Christian Bible College dedicated to equipping you for Kingdom influence. Whether you are a dual enrollment student at a Christian/public school or a home school student, there is no greater advantage for the Christian student than to begin their general education courses in a well-established Christian Bible College. 
Apply Now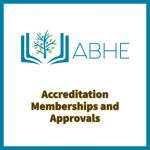 Trinity College of Florida is accredited by the Association for Biblical Higher Education Commission on Accreditation (5850 T. G. Lee Blvd., Ste. 130, Orlando, FL 32822, 407.207.0808) to grant certificates and degrees at the Associate and Baccalaureate levels.
Dr. Krista Mallo, Trinity Faculty, Dual Enrollment Mom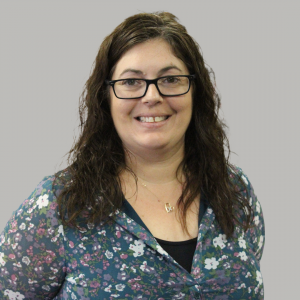 I am not only a professor at Trinity College of Florida but also the owner of a private umbrella school and educational consultant for Florida homeschooling families. I have been homeschooling my five children since 2012. My oldest son began homeschooling when he was in third grade. He was only nine years old, but we already knew by that time that he was very different from other kids his age. He learned new things very quickly, asked questions that were years beyond his expected understanding, and from an early age he understood spiritual truths that many adults would struggle with. Finding curriculum and online classes to keep him engaged and progressing at his own ability level was truly a challenge in the early days of homeschooling for us.
Why Dual Enrollment at a Bible College
Fast forward to his thirteenth birthday: he asked to try taking some college classes. Even though our local state college would have been free, I did not feel comfortable sending him to study alongside adults in a secular environment. For us, dual enrollment at Trinity College of Florida was an obvious choice. The small campus, personal attention from faculty and staff, and Christ-centered academics make this school ideal for homeschool/ high school dual enrollment. As a student at Trinity, he developed strong friendships, found lifelong mentors, and began to understand the ways that God created him to serve the Kingdom for His glory.
Where Will He Transfer To?
One concern we had as my son drew close to the completion of his Associate of Arts degree was what the experience of transferring to a university would be like. He recently graduated from Trinity College of Florida and immediately transferred to a regionally accredited university. We had no problems at all transferring his credits from Trinity to the university of his choice. He is currently on track to complete two bachelors degree programs in Network Operations and Cybersecurity within the next year. Following closely in his footsteps, his younger sister is very excited to begin her dual enrollment program at Trinity College of Florida this fall.