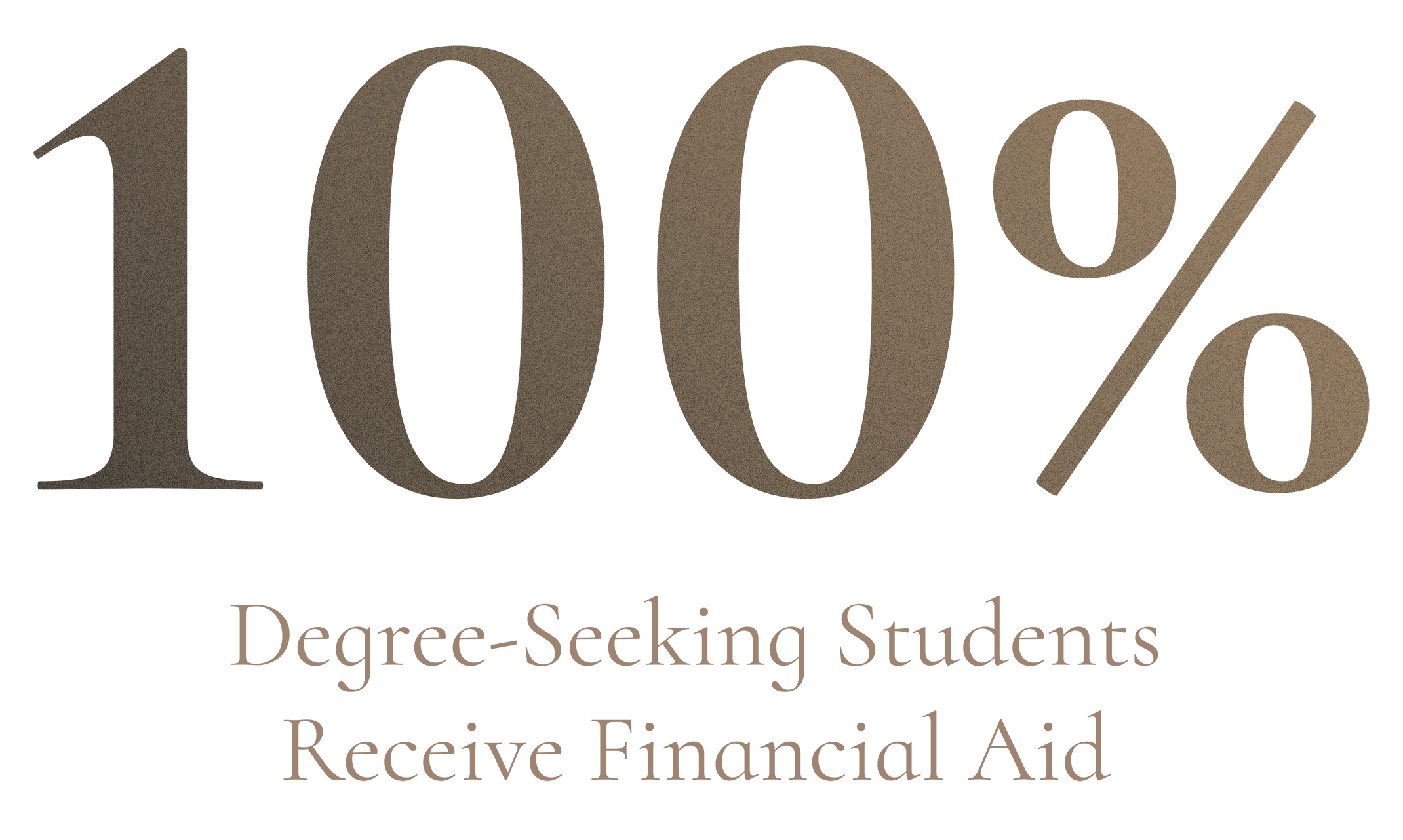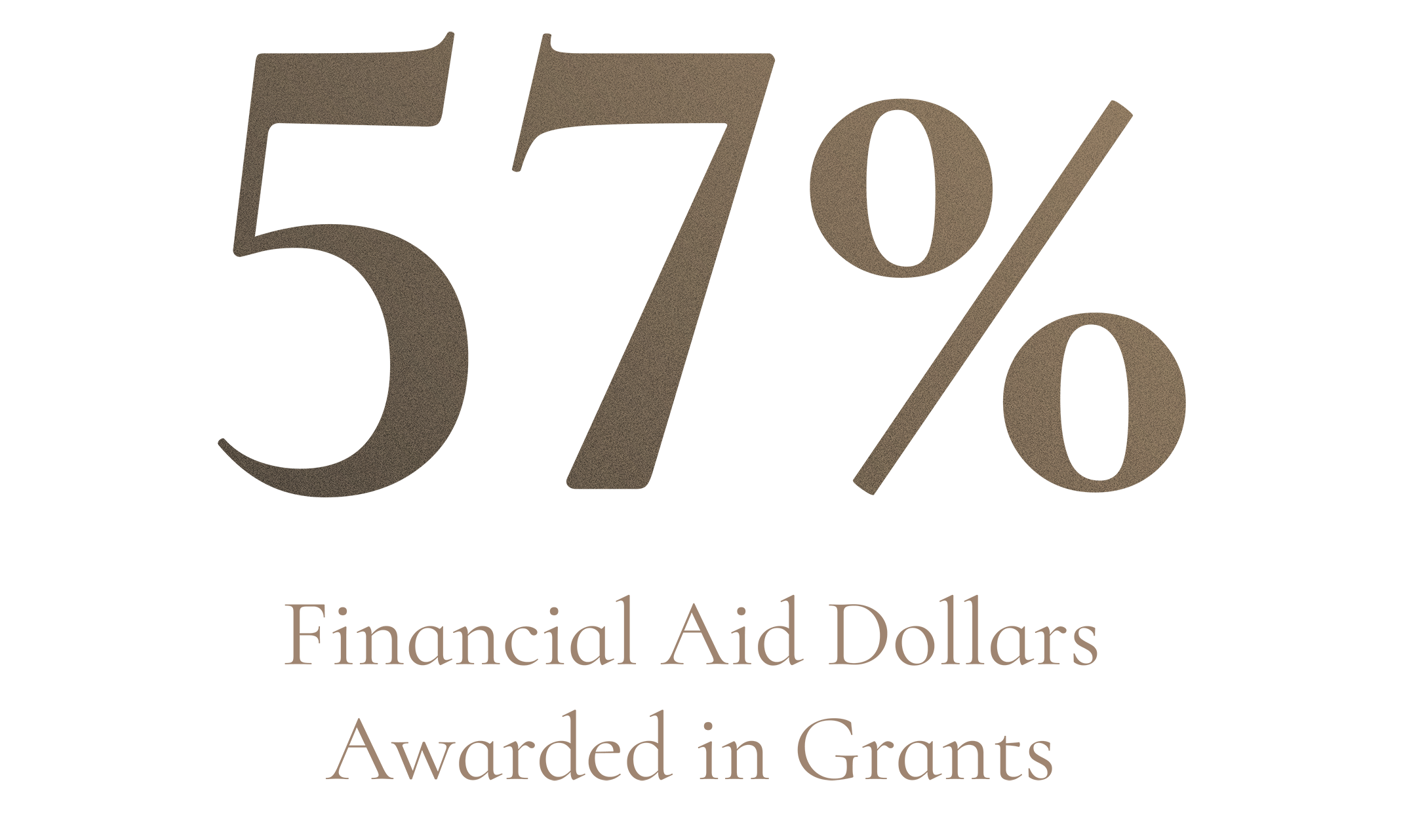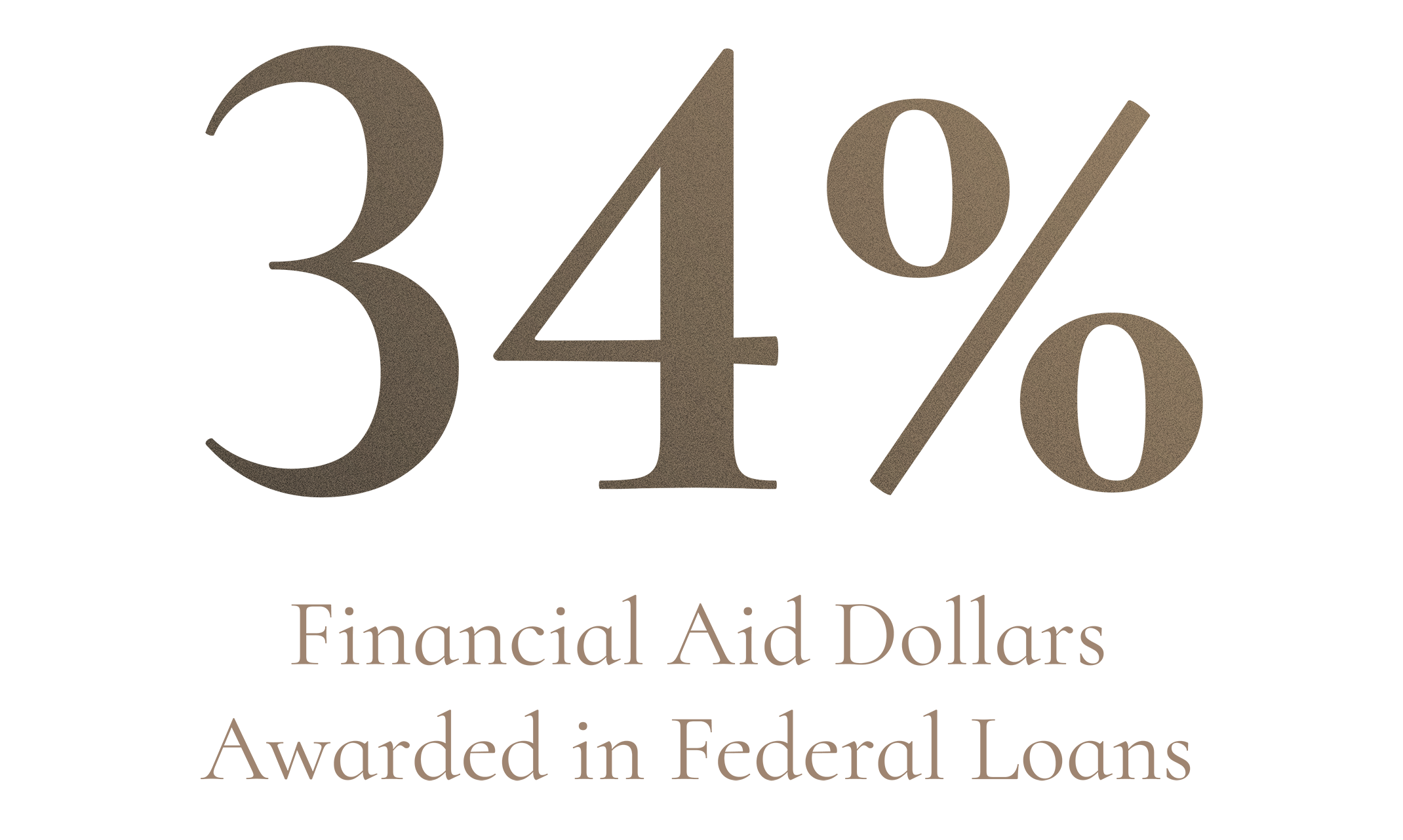 Guiding Your Financial Aid Process
One of the greatest opportunities you will have in life is to invest in the foundation of your spiritual and academic life. Trinity College of Florida has a well-established history of equipping those called to spiritual service and over the decades, a majority of students have received some type of financial aid. Utilizing the aid available to you is an investment in your life, your future, and your calling. Our Financial Aid Office will help guide and assist you to receive the financial aid needed to advance in your calling. From completing your FAFSA for the first time to exit counseling upon graduation, we are committed to helping you through the financial aid process.
Submit your 2021-2022 free application for Federal Student Aid (FAFSA) using 2019 income information to apply for federal aid such as loans, grants, and work study. Use school code 030282 to send it to us. Early FAFSA submission gives you priority consideration for financial assistance and additional time to make informed financial decisions.
Answers to Your Financial Aid Questions
Verification is a process created by the U.S. Department of Education to confirm the accuracy of information provided on the FAFSA. Students are selected at random to complete this process. If you are selected for Verification, a notification email will be sent to your Trinity email address detailing what documentation you may need to provide in order to verify the information that was reported on your FAFSA. The Verification process is not considered completed until all submitted documentation has been reviewed and the Department of Education has accepted any changes that may have been made to the original FAFSA. We are not able to award federal funding until the verification process has been completed.
All students receiving federal financial aid must make satisfactory progress toward a degree. In accordance with guidance issued by the U.S. Department of Education, SAP is made up of two components: a qualitative standard and a quantitative standard. Students' SAP is evaluated at the end of each semester; any students not meeting the SAP standards will be notified via their Trinity email.
Qualitative Standard
Students must maintain a minimum GPA of 2.0 (cumulative including transfer coursework, if applicable) to be considered as meeting Satisfactory Academic Progress (SAP).
Quantitative Standard
Completion Rate: A student must consistently complete 67% of their attempted coursework to be considered as meeting SAP. This percentage is cumulative throughout a student's time enrolled in courses and would include transfer coursework, if applicable. For example, if a student attempts 16 credit hours during a semester but successfully completes only 12, their completion rate would be 75%. In this case, they would still be meeting SAP standards, however, their completion rate would be lowered. Grades of F, W, and I are counted as hours attempted but not earned. A student who repeats a course to attain a better grade is considered to have attempted the course twice and the credit hours from each attempt are counted toward the completion rate.
Maximum Timeframe: Federal regulations state that there is a maximum timeframe in which a student must complete their educational program. The maximum timeframe is 150% of the published length of the educational program. For example, a student would be allowed no more than 180 attempted credit hours to complete a baccalaureate degree that is normally earned with 120 credit hours. When measuring compliance with this policy, all attempted credit hours are counted, including those attempted at other schools, regardless of whether or not financial aid was received.
SAP Evaluation
The first time a student falls below the minimum GPA and/or completion rate requirements, they will be placed on a "warning" status. This status will allow the student to receive federal financial aid for one more semester; this is considered a grace period during which the student has one semester to bring their GPA and/or completion rate back into good standing before becoming ineligible for federal aid. When grades are posted at the close of the warning semester, a student in this status would be expected to be at or above the minimum SAP requirements.
A student on "warning" status who fails to meet the minimum SAP requirements for a second semester will be placed on "suspension". A student in this status is no longer eligible for federal aid. However, if extenuating circumstances exist that were beyond the student's control, the student may submit an appeal in order to have their eligibility for federal aid reconsidered.
Appeal Guidelines
The appeal process is only available to a student with extenuating circumstances beyond their control. Both a written statement explaining the circumstances and supporting documentation must be provided in order for an appeal to be considered.
For example, if a medical issue caused a student to miss several classes or assignments and this resulted in a suspension status, the student may submit an appeal. In this instance, a student would provide a thorough written statement outlining the circumstances which led to poor academic performance as well as any supporting medical documentation to support the circumstances described (i.e. medical bills, physician's statement on letterhead, etc.). All appeal documents will be reviewed by the Office of Student Financial Aid. If the appeal is approved, the student will be granted a probationary period during which they would once again be eligible to receive federal aid. During this period, they would be required to meet the following requirements: making a C or better in all attempted coursework, completing all attempted coursework (may not fail or withdraw from any classes), and follow an academic success plan. At the end of the probationary period, the student is expected to either be meeting SAP standards or to have followed the requirements of their appeal approval. If the overall SAP standards are still not being met after the probationary period but the terms of the appeal were met, the student would continue on probation and remain eligible for federal aid. If the overall SAP standards are still not being met after the probationary period and the terms of the appeal were not met, the student would lose eligibility for federal aid.
Re-Establishing Aid Eligibility
A student who is not meeting SAP standards may choose not to submit an appeal or may not be able to appeal, if they do not have any extenuating circumstances to explain low academic performance. If this is the case, the student will not be eligible to receive federal aid until they are in compliance with all components of the SAP policy. The student will need to attend and pass classes until they begin meeting the standards again; this may take several semesters to accomplish but it will be the responsibility of the student to improve their academic performance during this time.
Dependent/Independent Policy
The U.S. Department of Education has determined that for the purpose of obtaining federal financial aid, students under the age of 24 are generally considered to be dependent. Exceptions apply for students who:
Are veterans of the U.S. Armed Forces
Are serving on active duty in the U.S. Armed Forces for purposes other than training
Are providing more than half of the support for a dependent child
Are married
Have been determined to be an orphan, ward of the court since the age of 13
Have been legally determined to be an emancipated minor
Have been determined to be an unaccompanied youth who are homeless or at risk of being homeless
If you have questions concerning your dependency status, please contact the Office of Student Financial Aid.
Disbursement/Payment Policy
Financial aid awards are disbursed in equal amounts each semester and applied directly to the student's account. If the award is more than the account balance, a disbursement will be generated and issued to the student in the form of direct deposit or check. If the award is less than the account balance, the student will be billed for the remaining amount due on the account.
Federal Return of Title IV Funds Policy
Title IV (federal aid) recipients who withdraw completely on or before 60 percent in time has elapsed during the period of enrollment for which the student has been charged will be required to return a portion of Title IV funds. The return amount will be calculated using the number of days the student attended in the given term and the total number of days in the given term.
Taking the first step can be the hardest. Schedule a campus visit or request information. We will walk you through everything from start to finish, including the financial aid process.