Guiding Your Financial Aid Process
Our Financial Aid Office is ready to guide you through the process of receiving the most financial support possible. Contact us directly or schedule a consultation with our director or financial aid advisor.
One of the greatest opportunities you will have in life is to invest in the foundation of your spiritual and academic life. Trinity College of Florida has a well-established history of equipping those called to spiritual service and over the decades, a majority of students have received some type of financial aid. Utilizing the aid available to you is an investment in your life, your future, and your calling. Our Financial Aid Office will help guide and assist you to receive the financial aid needed to advance in your calling. From completing your FAFSA for the first time to exit counseling upon graduation, we are committed to helping you through the financial aid process.
Complete the FAFSA
Military/Veteran Benefits
Financial Aid Portal
Net Price Calculator
Tuition
By submitting my information, I agree that Trinity College may call and/or text me about its offerings and I may opt out at anytime.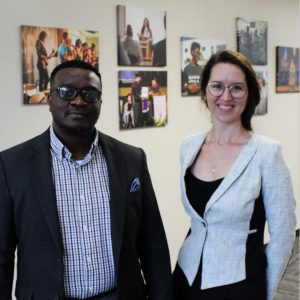 Financial Aid Office
finaid@trinitycollege.edu
727.569.1413
---
Director of Financial Aid – Karly Dooley
karly.dooley@trinitycollege.edu
727.569.1387
---
Financial Aid Advisor – Corry Moore
corry.moore@trinitycollege.edu
727.569.1413
Answers to Your Financial Aid Questions