It can be intimidating to make the transition from high school to college. You'll find support in the smaller, community-like environment at Trinity College of Florida where you will connect in classes, chapel, and various other student activities.
You will get equipped with a robust, theological understanding of God's word. We build the Bible into the core of everything we teach and connect you with a community of passionate believers to gain relevant, real-world experience. You will leave TCF ready to advance the gospel in any context.
TCF.TV is the Trinity College Student lead social media platform where students produce, edit, and control the content of Trinity College student life.
Like and Follow us on Instagram.com/tcf.tv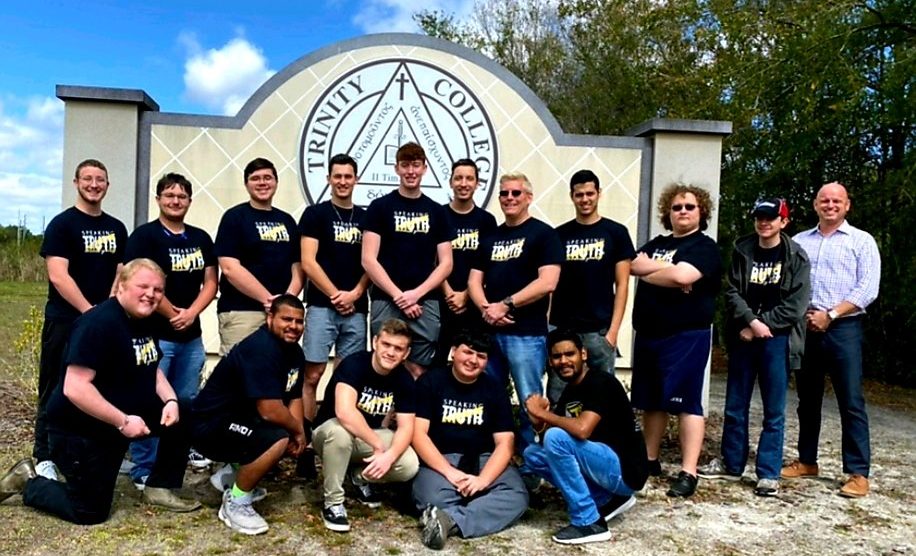 Joining Student Groups is a great way to get involved on campus. Whether your motivation is to make a difference, make friends, or just have fun, our student groups offer a variety of events and activities. Groups vary each year, but always have one thing in common–bringing like-minded students together. Get involved on campus by joining a student group!
Current Student Groups
You will love the many opportunities to get involved in campus life at TCF. Our students are connected as a community of believers where each person finds encouraged, friendship, and greater purpose. Whether it's through joining one of our student groups, enjoying some friendly competition in athletics, or participating in Christian service, relationships are formed and strengthened every day.
Our campus is located in the Greater Tampa Bay area, in driving distance to shopping, good food, amusement parks, cultural events, museums, and parks. It's the perfect place to take a study break and enjoy the surrounding attractions.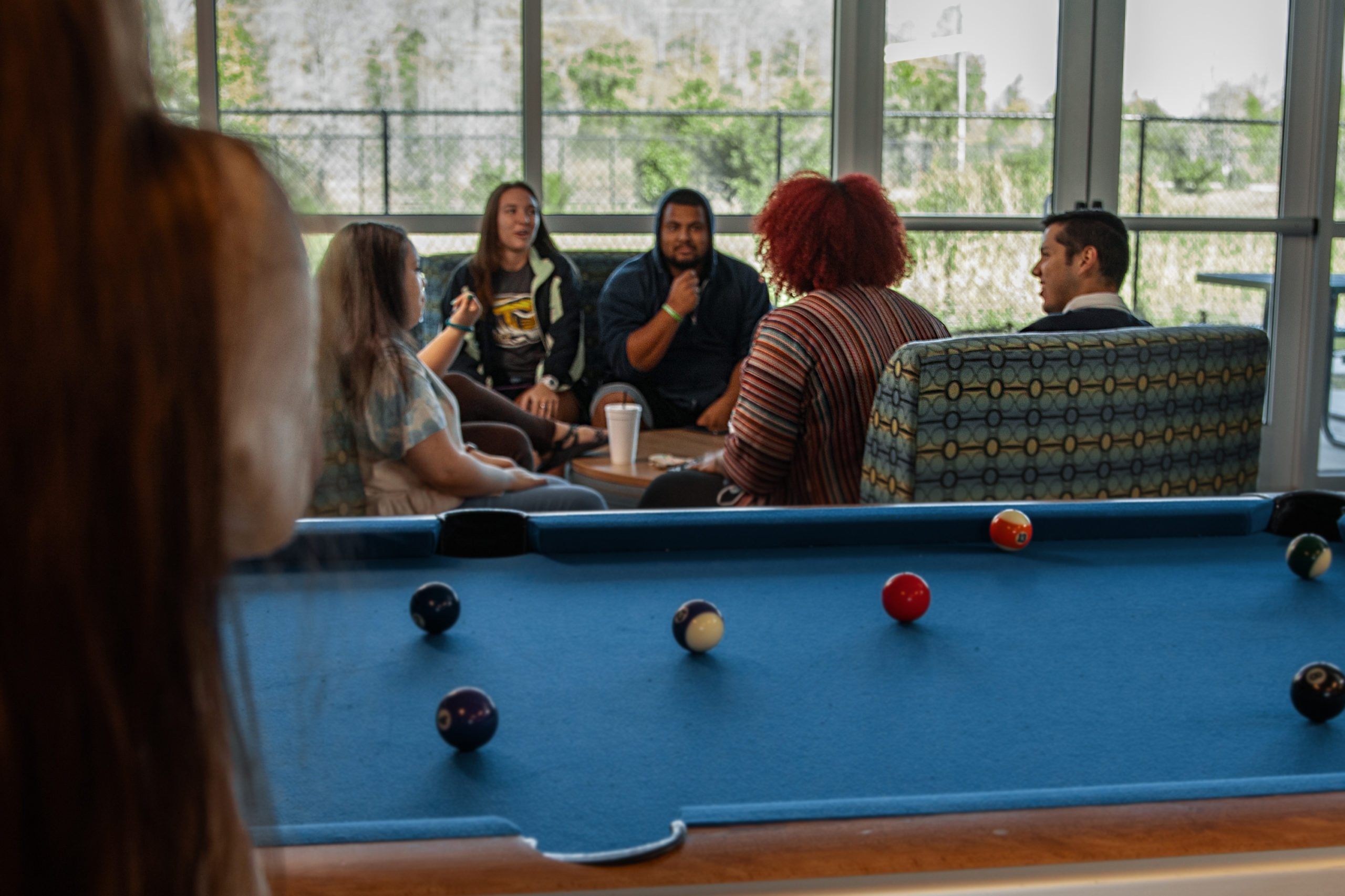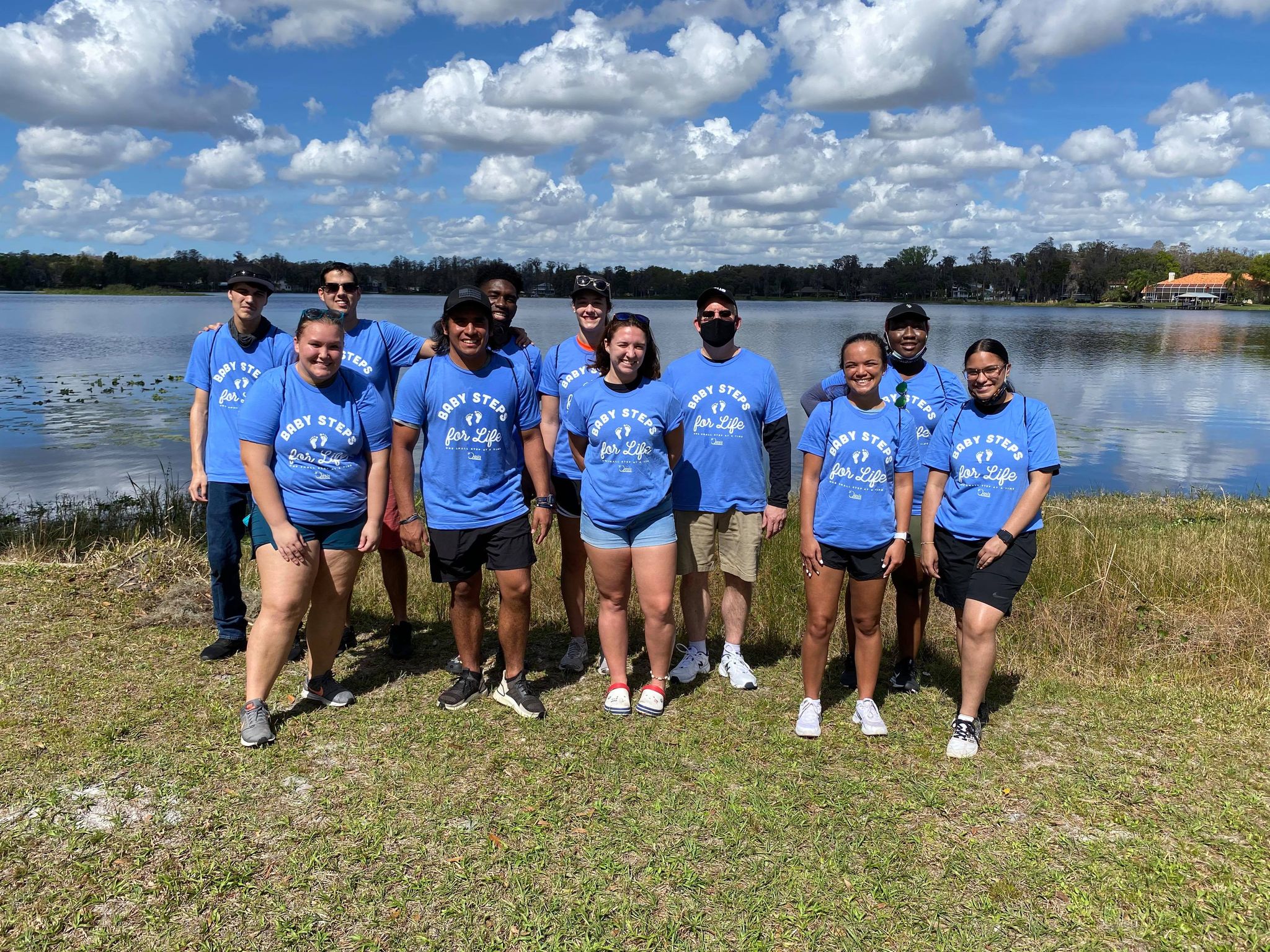 Participate in Christian Service
Students transform as they network and develop their ministry skills through our various hands-on Christian Service opportunities. Our Christian Service program involves weekly participation in a specific ministry. It provides an opportunity to give practical expression to what you are learning in the classroom. You'll gain useful experience, spiritual growth, maturity, and practical skills. This is your opportunity to go into your church and community and change lives for Christ!
Experience Spiritual Growth
Our students desire more than academic excellence. They are here to grow deeper spiritually. You'll be surrounded by other Christians who are serious about being challenged and equipped to advance the gospel in any context.
We believe that the Word of God should remain at the core of everything we do. You'll encounter biblical truth at the foundation of your classes, chapel services, dorm life, athletics, and relationships. Form friendships as you participate in spiritual emphasis weekends, dorm devotions, mission trips, and Christian service.
Chapel is also a vital part of our spiritual community here at TCF. Our services offer contemporary worship, testimonies, and prayer, as well as solid biblical teaching. Services are held twice a week in Sid Williams Chapel.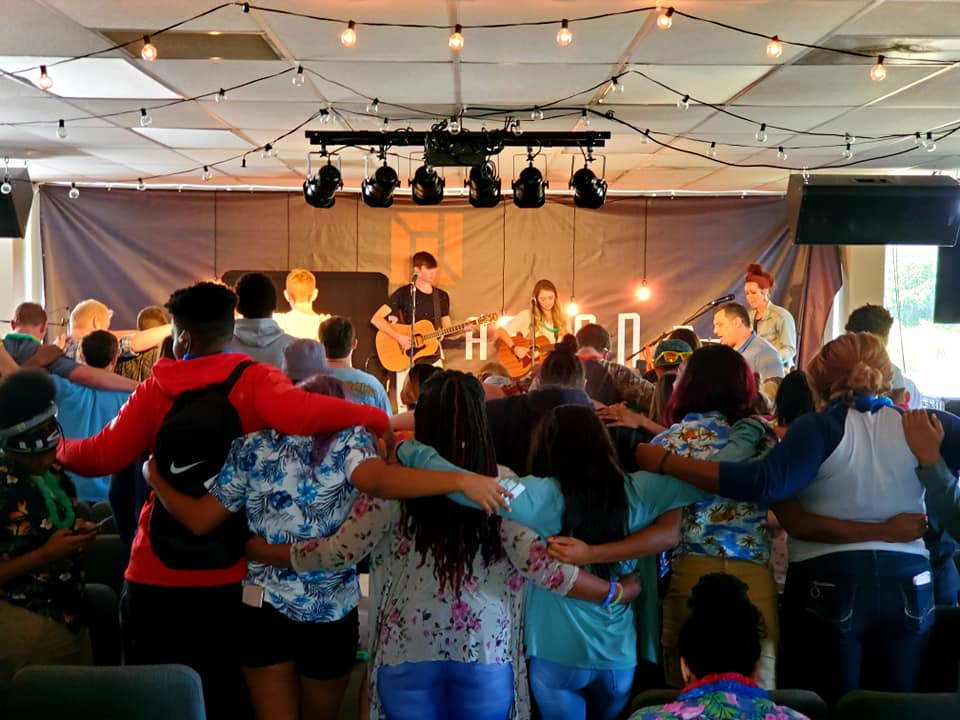 Biblical
Teaching.
Authentic
Fellowship.
Engaging
Worship.
Answers to Questions about Student Life
Visiting our campus is a great way to get a feel for what Trinity College is like. Take a tour with an admissions representative and gain clarity on your future.