Trinity College of Florida Alumni, Established 1932
Annual Awards and Fundraising Banquet
Trinity College of Florida annual fundraising banquet was hosted on May 6th at First Baptist Church of New Port Richey. Dr. Jeffery Singletary as our keynote speaker, Pastor Charlie Martin was our Emcee with the return performance by Wintley Phipps the world-renowned vocal artist, education activist, motivational speaker, pastor, and CEO, and Founder of the U.S. Dream Academy at our banquet. Watch the entire program on our YouTube Channel. Thousands of dollars were raised for our students with the Trinity College Life Change Scholarship!
Congratulations to Trinity College of Florida Alumni of the year Pastor Tom Ash! Watch the interview.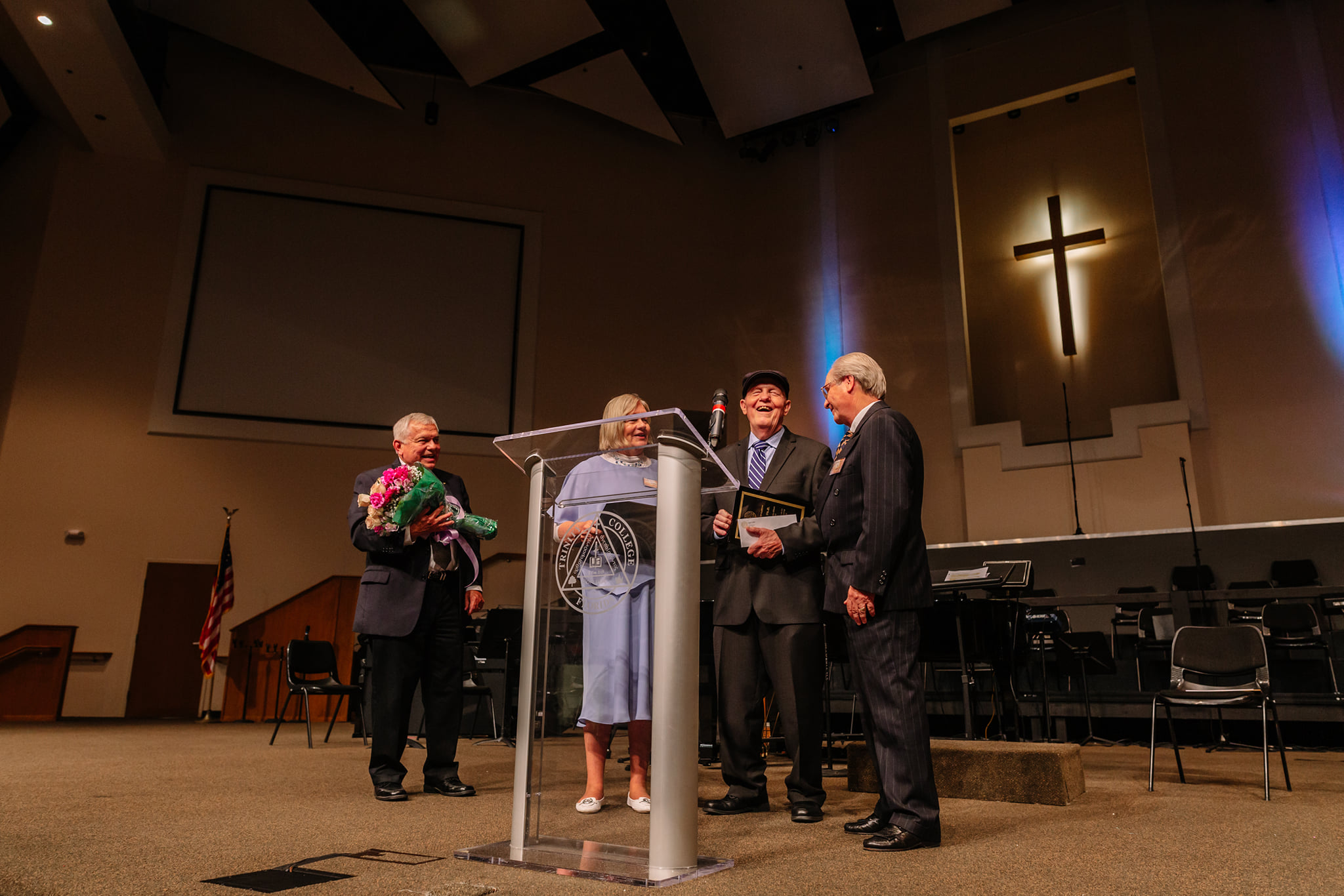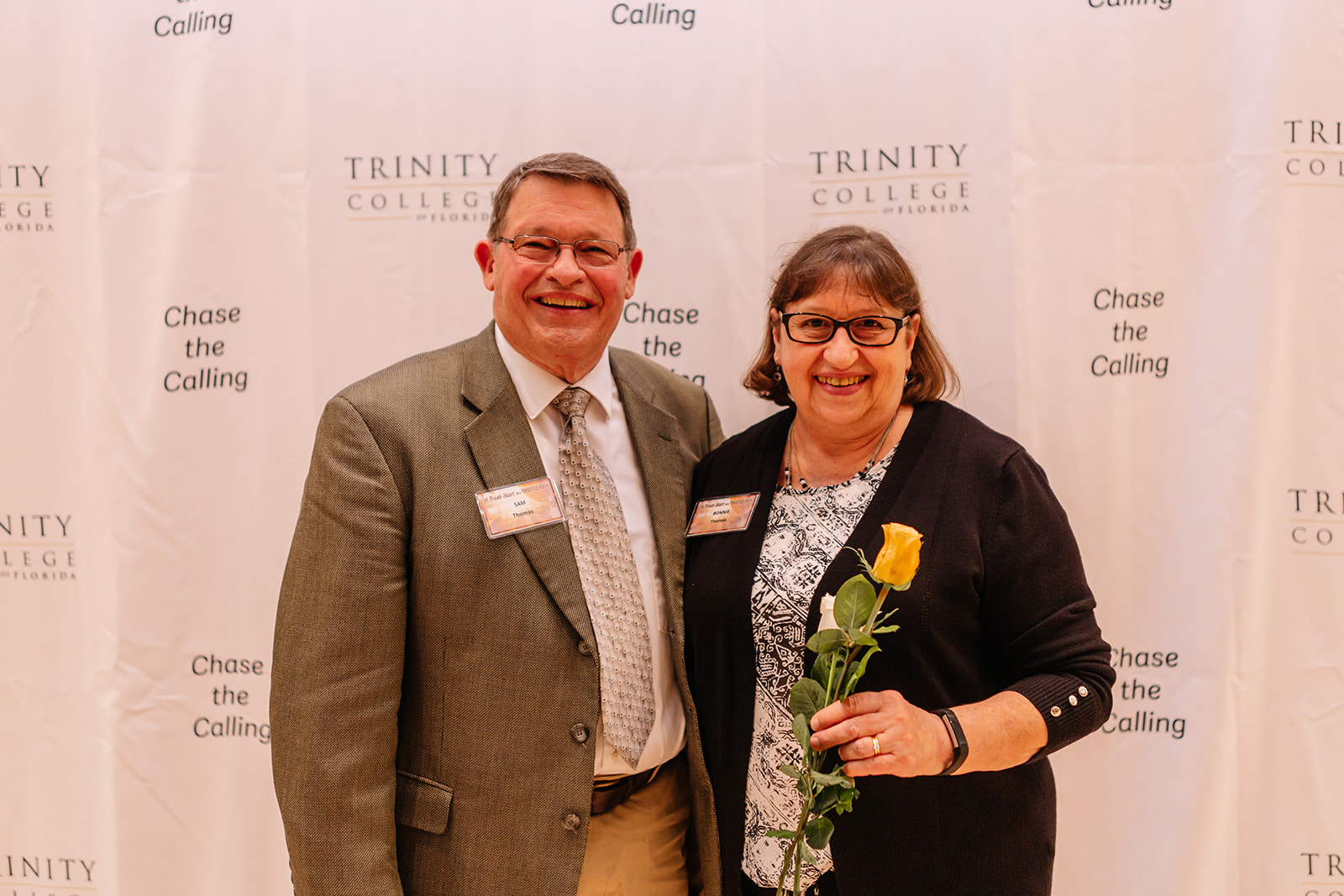 Meet the Alumni President
Trinity College of Florida Alumni president Rev. Sam Thomas met his wife Bonnie (a missionary kid) during their freshman year at Trinity College.  They were married after their sophomore year of college and determined a career in missions would be their pursuit after graduation. Sam along with a short-term summer missionary drove their 1977 Ford pickup truck for one month from France traversing the Sahara desert! They ventured through Spain, Morocco, Algeria, Niger, Nigeria, and Cameroun eventually making it to Zemio, in the eastern Central African Republic. Sam and Bonnie's career as missionaries spanned 43 years sharing the gospel and training African leaders in C.A.R., Dem. Rep. Congo, and Kenya. Today they are coaching and training future missionaries as Mission Mobilizers and with Sam serving as the active President of the Trinity College of Florida Alumni Association.
The President's circle connects you to the President. The monthly publication of the President's circle is produced by Trinity College President Dr. Mark O'Farrell, it features a word from the Word, the latest campus news, and a call to prayer for our alumni, friends of the college and mission of the college.
The President's Circle
Have you moved? Changed your email? Want to keep up with the Trinity news, attend an event, or find your classmates? Use the easy update form to simply make a change to your preferred email or home address.
Update Your Information
Connect your Linkedin account to Trinity College of Florida's official linkedin page. Receive updates from the college, connect with fellow alumni.