God Calls. We Equip.
You Advance.
Biblical training and academic excellence for your future.
Apply Now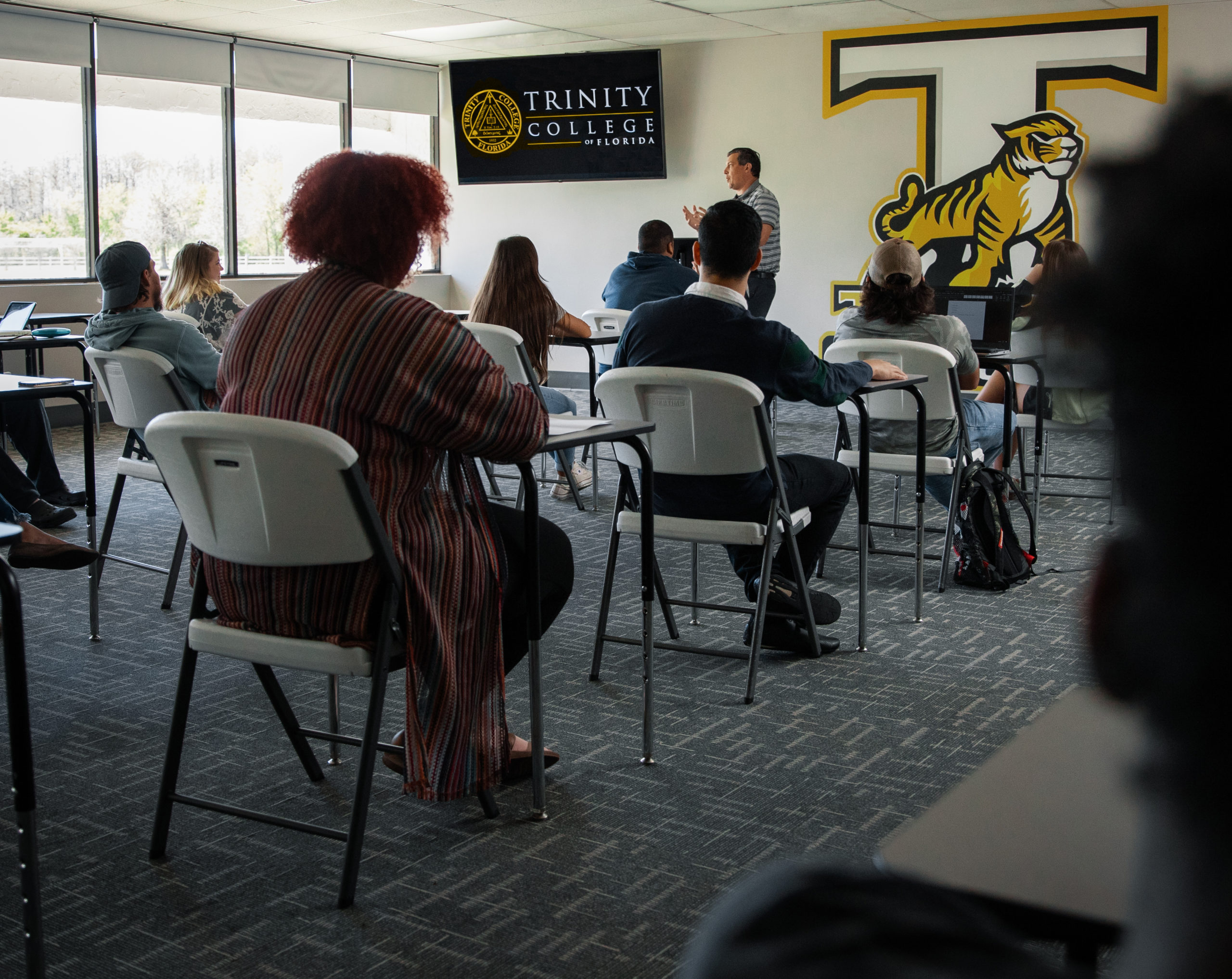 Why Should I Enroll at Trinity College of Florida?
The college experience matters, but not as much as the experience of being prepared to fulfill the great commission. At Trinity College of Florida, you'll receive a theological and biblically-centered education. We equip you to become a catalyst for gospel-centered change in an increasingly complex culture.
Billy Graham | Class of 1940
Evangelist/Author, Billy Graham Evangelistic Association
"I owe my vision, my knowledge of the word of God to Trinity College"
KB | Class of 2010
Christian Hip-Hop Artist, 2014 Dove Award Winner
"It is a profound education you get here. My heart for Jesus was doubled and tripled."
Burk Parsons | Class of 1999
Pastor, Author, Editor Ligonier Ministries
"I am grateful to God for how he used the faculty at Trinity College to prepare me for gospel ministry."
Answers to Your Questions
Our admissions team is here to guide you in the process of enrollment. We believe that every student that enrolls to become part of the Trinity family, God calls. Our mission is to equip you for your calling, to advance in every context of life. We look forward to connecting with you.