The Athletic Department at Trinity College of Florida is dedicated to excellence both on and off the court. TCF is a member of the National Christian College Athletic Association (NCCAA) and National Invitation Tournament (NIT). Our men's soccer, men's and women's basketball, and women's volleyball teams currently participate in the NCCAA. If you share a desire for excellence in athletics, spiritual equipping as a Christian athlete, then Trinity College of Florida invites you to become a TCF Tiger athlete.
Mens Soccer
Fall 2021 Schedule T-B-A
Saturday - 8:00 am
Womens Volleyball
Fall 2021 Schedule T-B-A
Saturday - 8:00 am
Womens Basketball
Recruitment for 2022-2023 Season Has Begun!
Saturday - 9:00 am @ Contact Coach Bowman for info/tryout bbowman@trinitycollege.edu
View Full Schedule
The Unique Value
All students graduate with a Bachelor of Arts and receive a double major in Bible and Theology along with their major. There is an energizing momentum that builds as you pursue your education here, and you leave equipped to act on God's calling to advance the Gospel wherever you may go. The TCF advantage, advance into your career and life ministry to make disciples. Students (Athletes) who plan on earning their Associate of Arts (AA) not only will have the foundational course requirements for their education-they will have the biblical knowledge and application you need for life!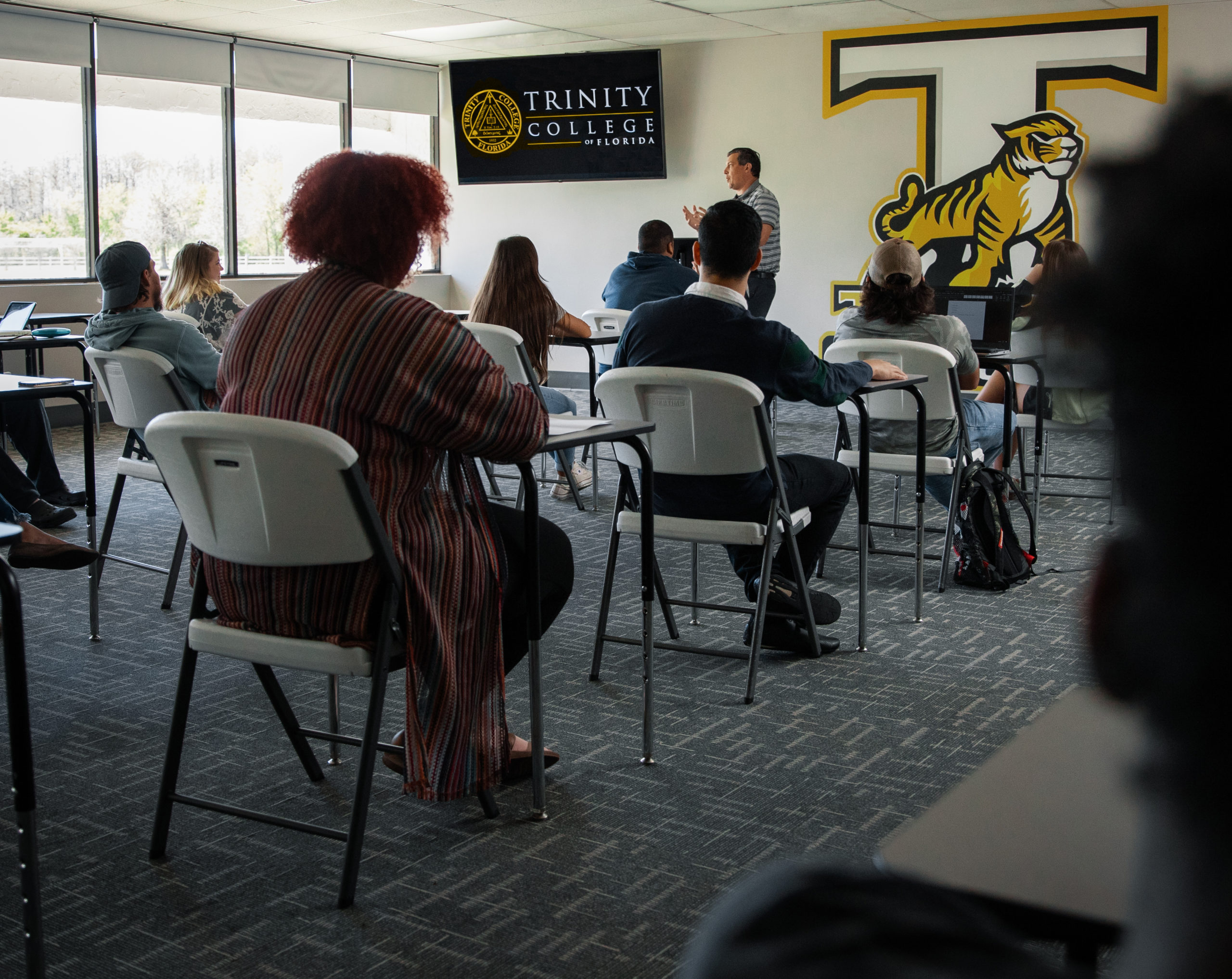 Answers to Your Questions about Athletics