Bachelor of Science in Counseling Psychology
Integrate Christian values and counseling methods
Bachelor of Science Counseling Psychology
The Psychology Major, with a Counseling Concentration, provides the student with the academic and professional preparation necessary to work in the field of counseling or to continue studies in graduate school.
Students successfully completing the Counseling Psychology Major of the Trinity Quest program will demonstrate:
A basic understanding of the major concepts, theoretical perspectives, empirical findings, and historical trends in counseling and psychology.
The ability to weigh evidence, act ethically, and integrate Christian values with psychology as a discipline.
Professional skills in the area of his or her concentration.
To graduate with a Bachelor of Science in Counseling Psychology, students must have completed a total of 122 semester hours are as follows:
(1) Completed AA degree (meets the requirements of TCF) of at least 60 Semester Hours.
(2) Complete Introduction to Quest Program (1 cr).
(3) Complete the following TrinityQuest Program courses (61 semester hours):
COUN3301Q Introduction to Counseling 3
GNMN3312Q Christian Perspective and Learning Skills 3
BIBL3323Q Biblical Ethics 3
PPE3003Q Theories of Personality 3
COUN3332Q Stress Management 3
PSYC4104Q Psychology Seminar or
LDR3363Q Team Dynamics and Leading Diverse Groups 3
COUN3204Q Counseling Cross Cultural 3
PSY3820Q Health Psychology 3
SOP4451Q Psychology of Religion and Spirituality 3
SYG1431Q Marriage and Family Communication 3
EXP3604Q Cognitive Psychology 3
DEP2004Q Developmental Psychology 3
COUN3312Q Counseling Adolescents 3
COUN3313Q Crisis Counseling 3
COUN4302Q Counseling Skills Lab 3
CLP3146Q Psychopathology 3
COUN4312Q Seminar in Group Dynamics 3
COUN4403Q Counseling Psychology Capstone Course 1
BTEL3000Q Bible electives (9 credits)
Choose 3 courses from the following:
BIBL3313Q Old Testament Survey 3
THEO3313Q Christian Theology 3
BIBL4301Q Romans 3
BIBL2331Q Hermeneutics 3
BIBL3314Q New Testament Survey 3
BIBL2301Q Life and Revelation of Christ 3
THEO3301Q Systematic Theology I 3
Total: 122 Semester Hour
---
U.S. BUREAU OF LABOR STATISTICS
Office of Occupational Statistics and Employment Projections
AMERICAN PSYCHOLOGICAL ASSOCIATION
MEET YOUR ACADEMIC ADVISOR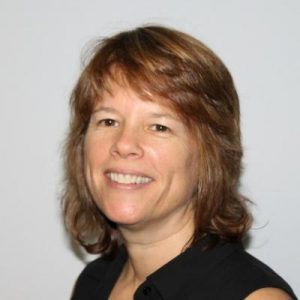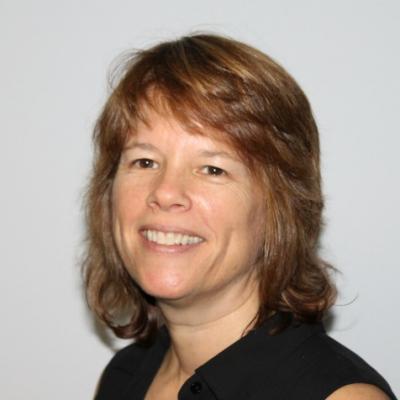 Leslie Rewald, MS. As the Chair of the Psychology and Counseling program, Professor Rewald will be your academic advisor available to you throughout your time as a student in this degree program. Professor Rewald earned her Master's degree from Villanova University and her Bachelor of Arts at Temple University.
Interview with Leslie
Trinity Quest Academic Catalog PDF
---
Credit Transfer
Trinity Quest Degree completion students must have a minimum of 61 credits to transfer into the program. (The Registrar will evaluate transfer credits.)
Students who wish to enter the Trinity Quest Degree completion program and do not meet the minimum required transferable credits may apply for the Trinity Access Associate of Arts degree program which prepares students for the program requirements.
Schedule
4 courses per semester, 2 every 8 weeks
2 summer online only courses
Monday Evenings classes
6-7:55 pm
8:05-10:00 pm
*Indicates this course is included in the Statewide Course Numbering System.
Biblical
values.
Professional
preparation.