Bachelor of Arts Ministry Major Youth Ministry Concentration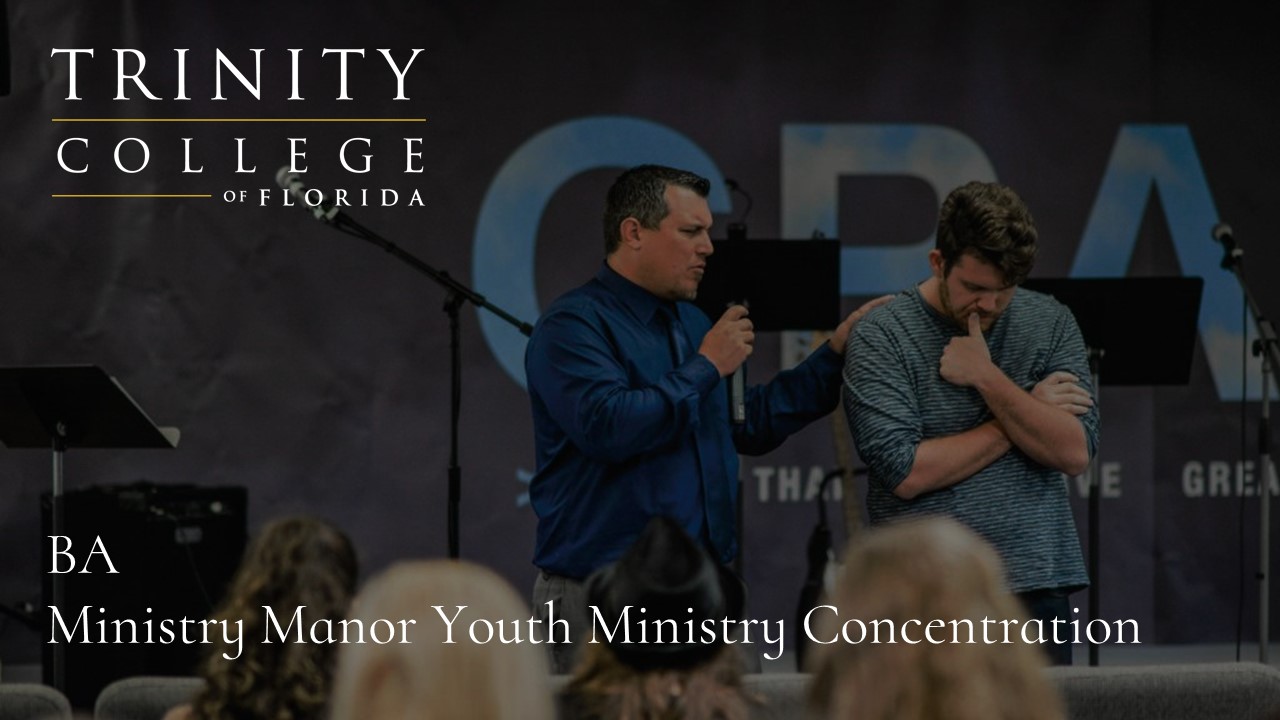 BA Ministry Youth Ministry Concentration equips students with the academic and professional preparation necessary to start your career in youth ministry.
The Ministry Major provides the student with the academic and professional preparation necessary for ministry
Program Outcomes/Goals
Students will have a professional readiness to deliver Biblical knowledge.
Students will have a well-articulated Christian world view of life and ministry.
A student will display ministry-ready professional skills in the area of  his or her concentration.
All students graduate with a Bachelor of Arts and receive a double major in Bible  along with their major. There is an energizing momentum that builds as you pursue your education here, and you leave equipped to act on God's calling to advance the Gospel wherever you may go. The TCF advantage, advance into your career and life ministry to make disciples.
Degree Requirements
Bachelor of Arts Ministry Major, Youth Ministry Concentration
Class Structure (4-Year Degree)
REQUIREMENTS:
General Studies – 39 Credits
Bible and Theology Foundation – 48 Credits
Major – 36 Credits
Total Required Credits – 123 Credits
CORE MINISTRY COURSES:
See suggested four year course schedule below
National Accreditation
Trinity College of Florida is accredited by the 
Association for Biblical Higher Education
 Commission on Accreditation (5850 T. G. Lee Blvd., Ste. 130, Orlando, FL 32822, 407.207.0808) to grant certificates and degrees at the Associate and Baccalaureate levels.
Occupational Outlook

U.S. BUREAU OF LABOR STATISTICS
Office of Occupational Statistics and Employment Projections
Meet Your Academic Advisor
Program Director
Dr. Joe Allotta will be your academic advisor for your ministry program. Professor Allotta is the Program Director of the Ministry Department at Trinity College of Florida.
Education
He is a graduate of Trinity College of Florida, earned his MDiv and then DMin degrees at Liberty University.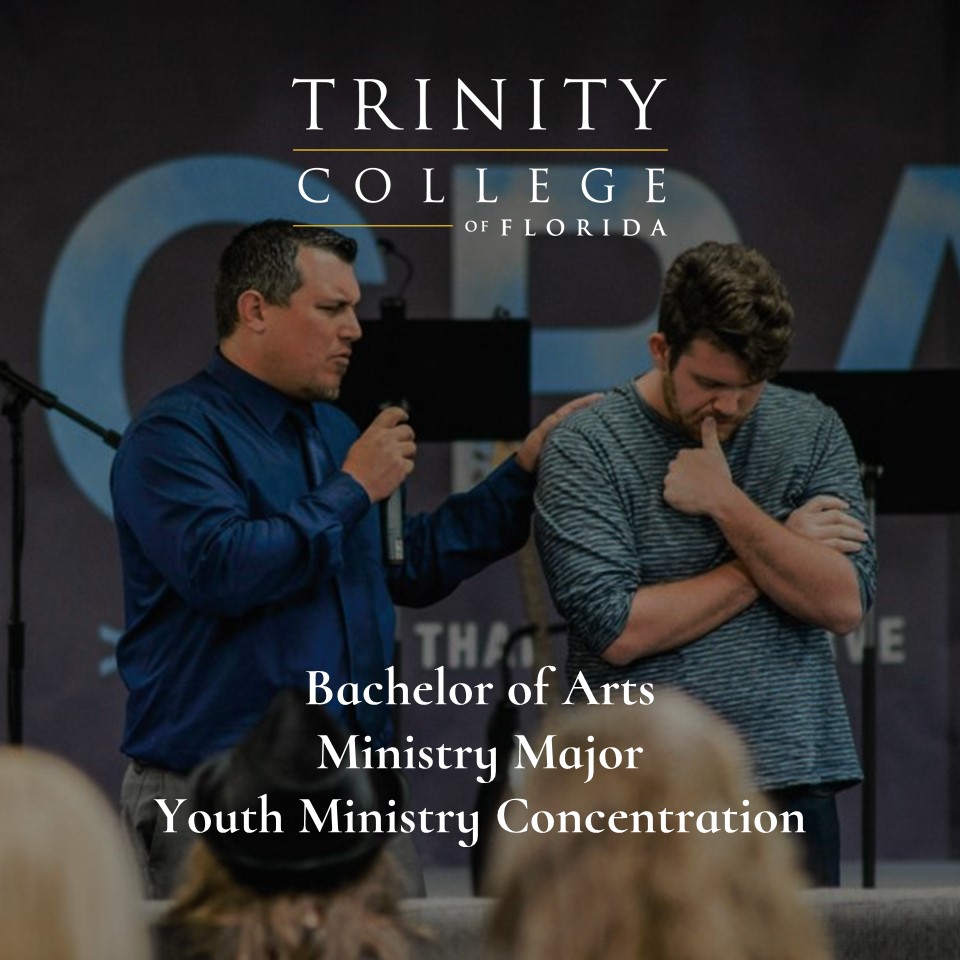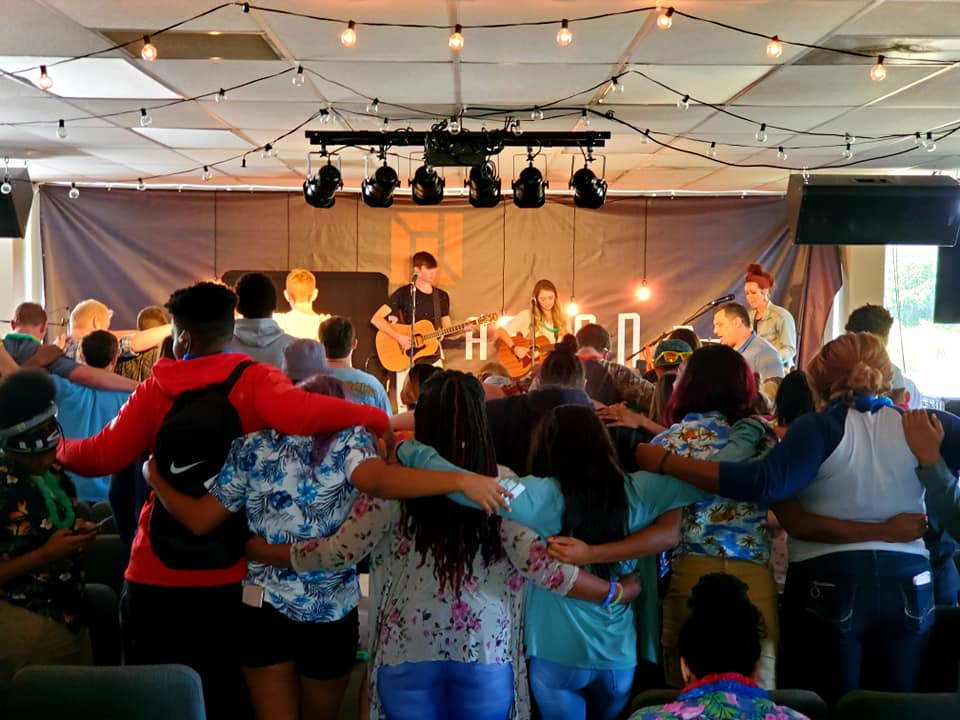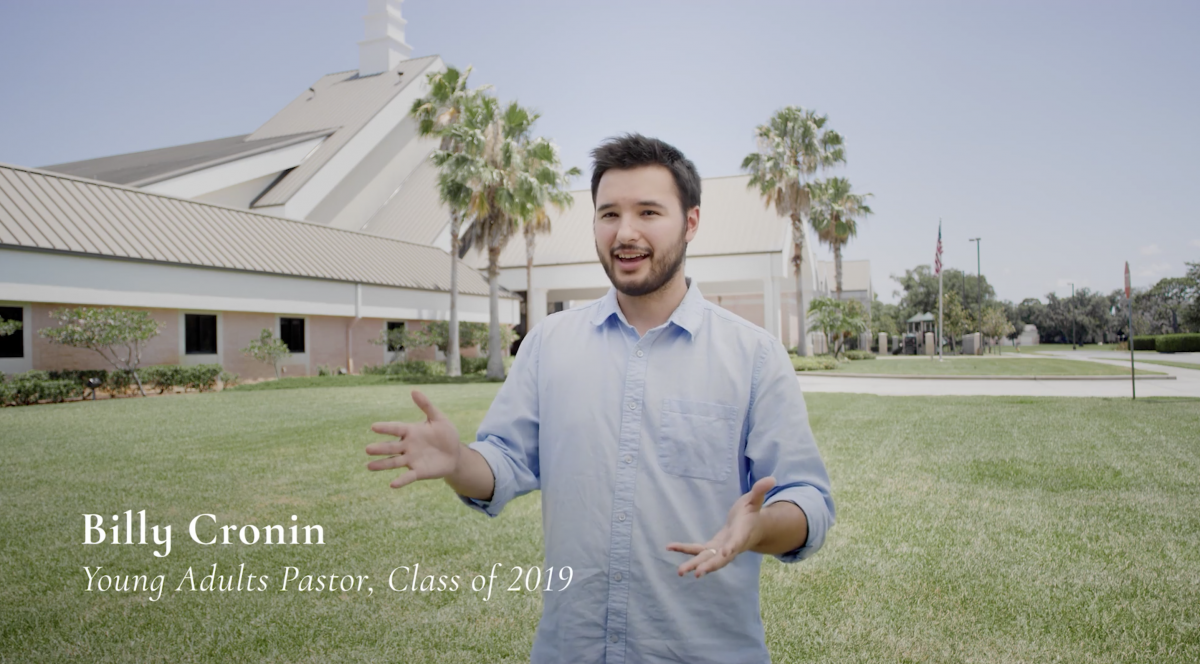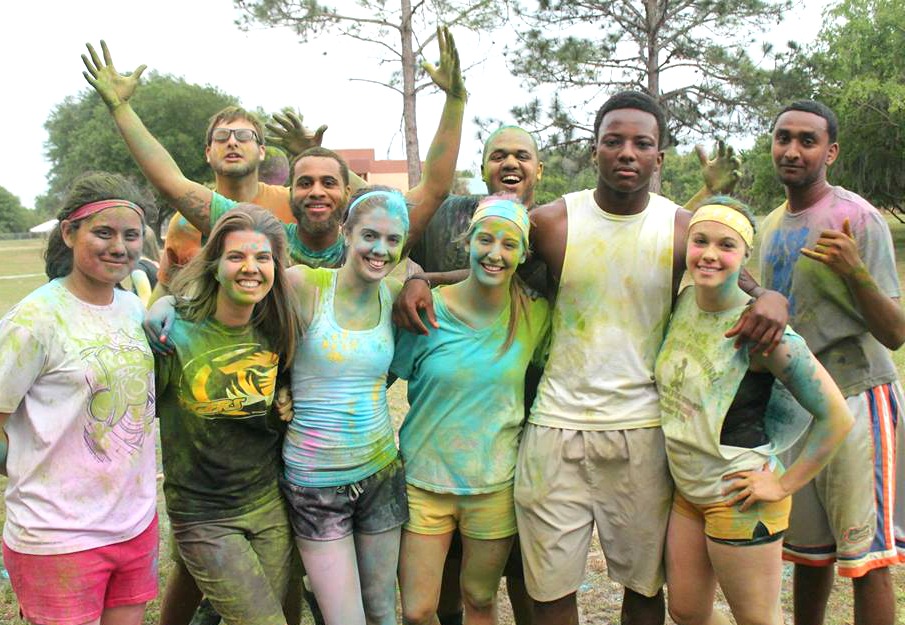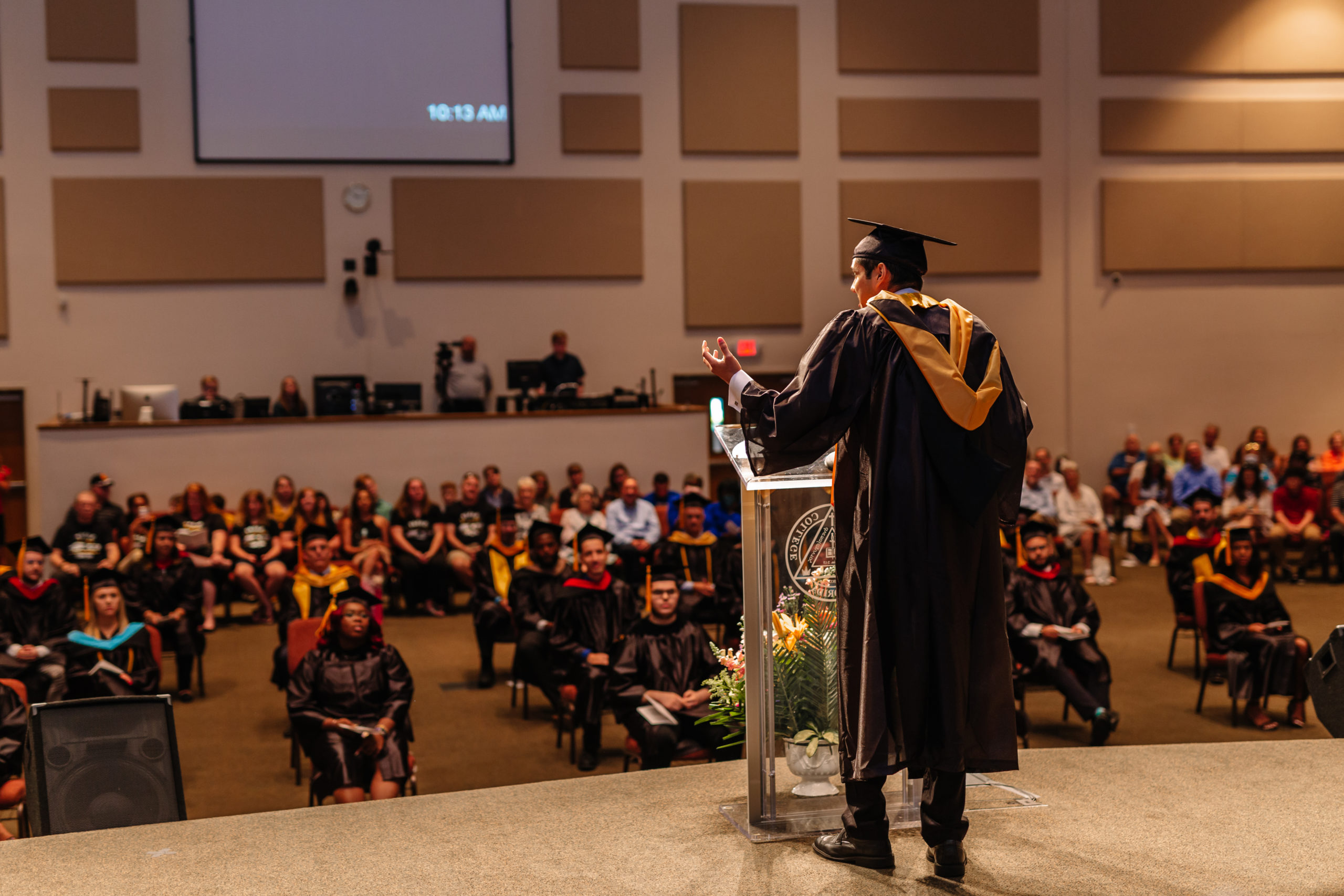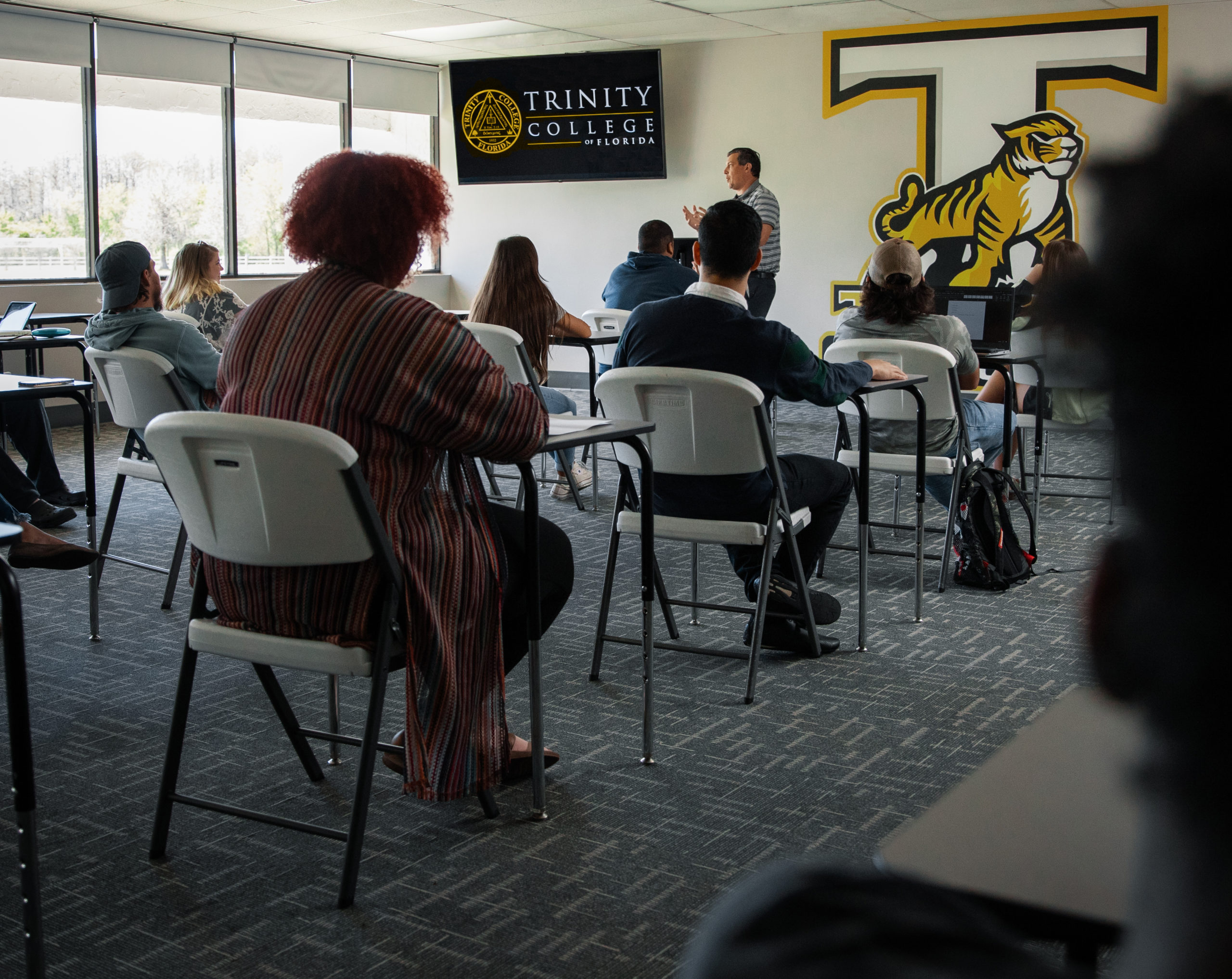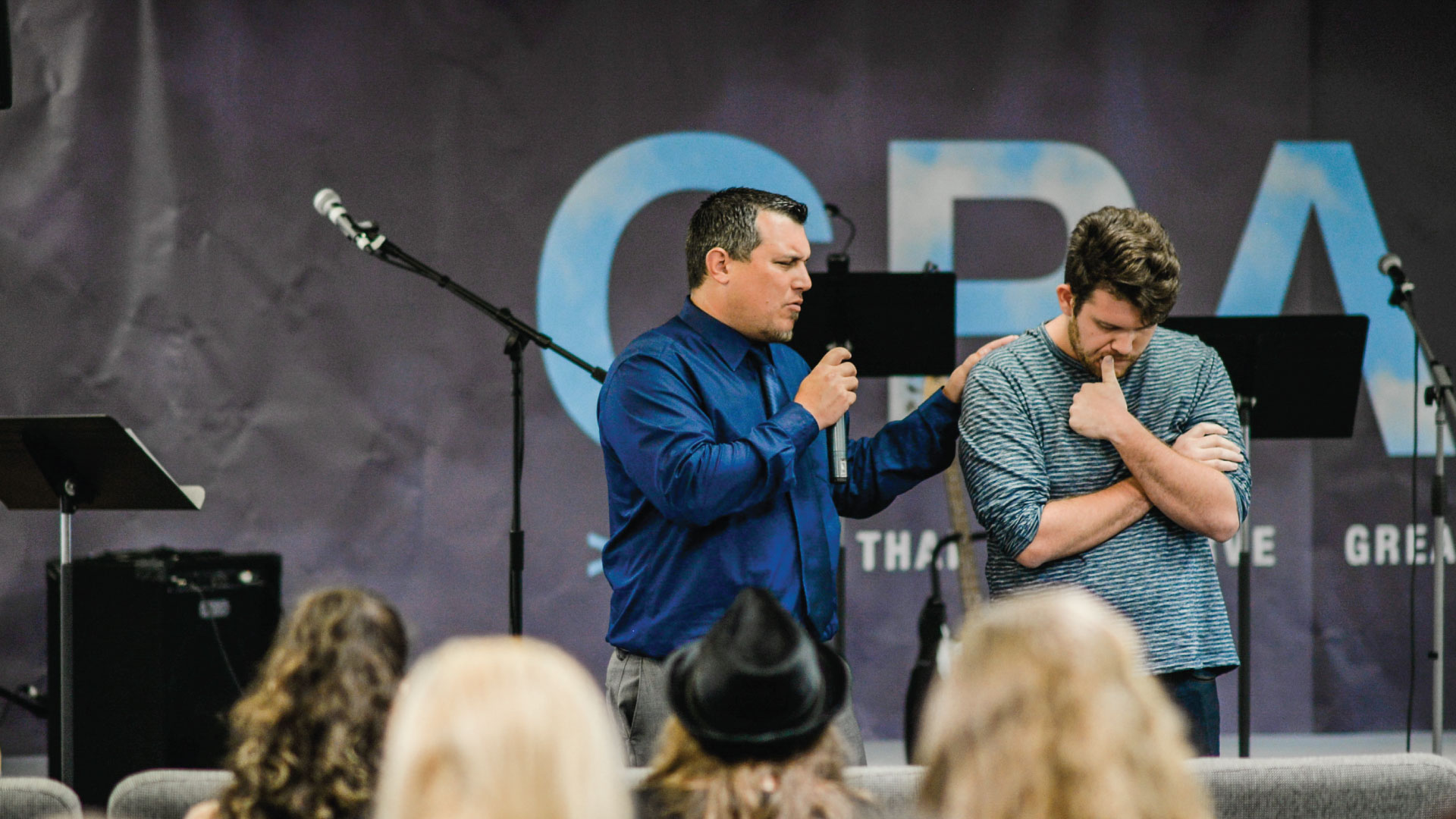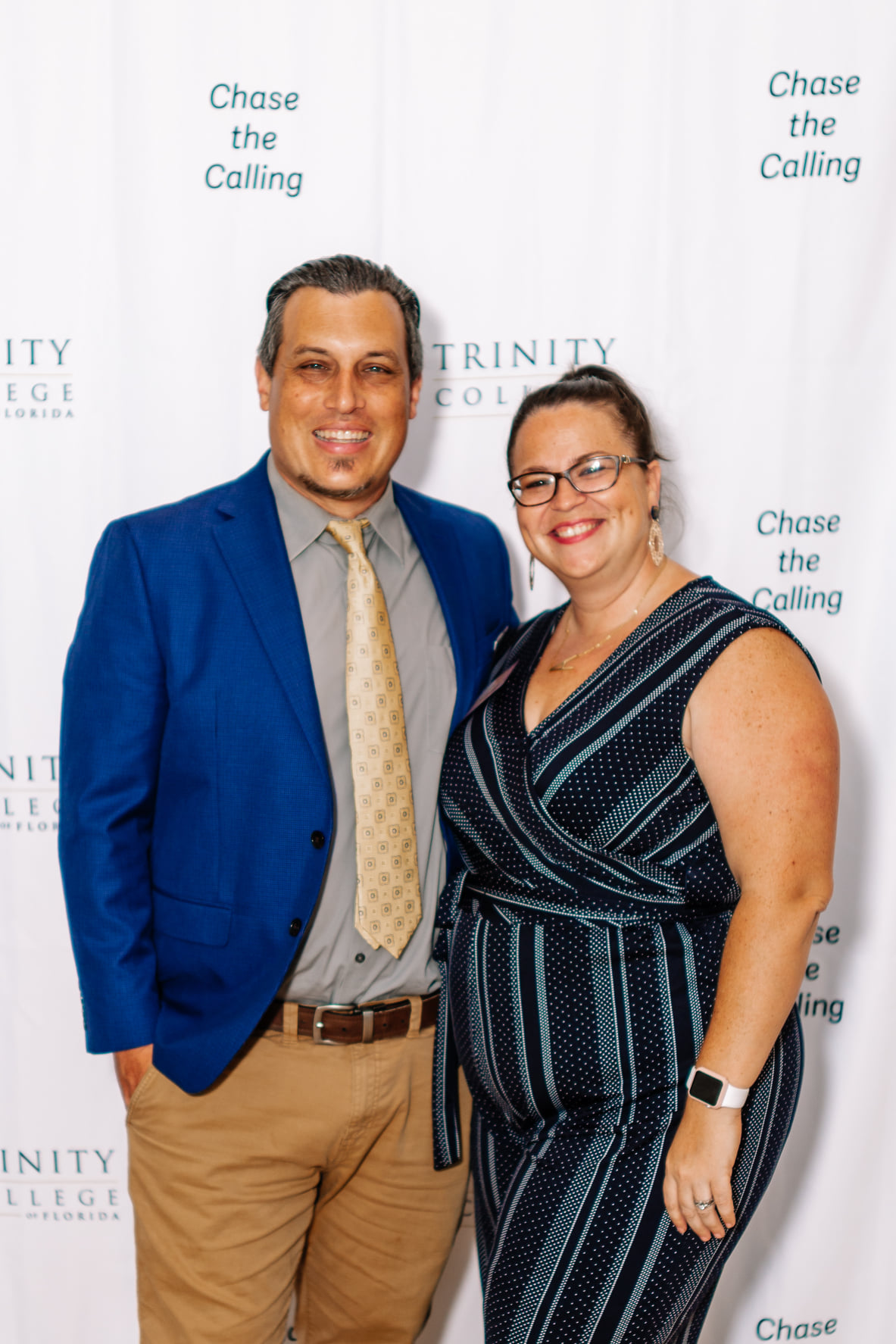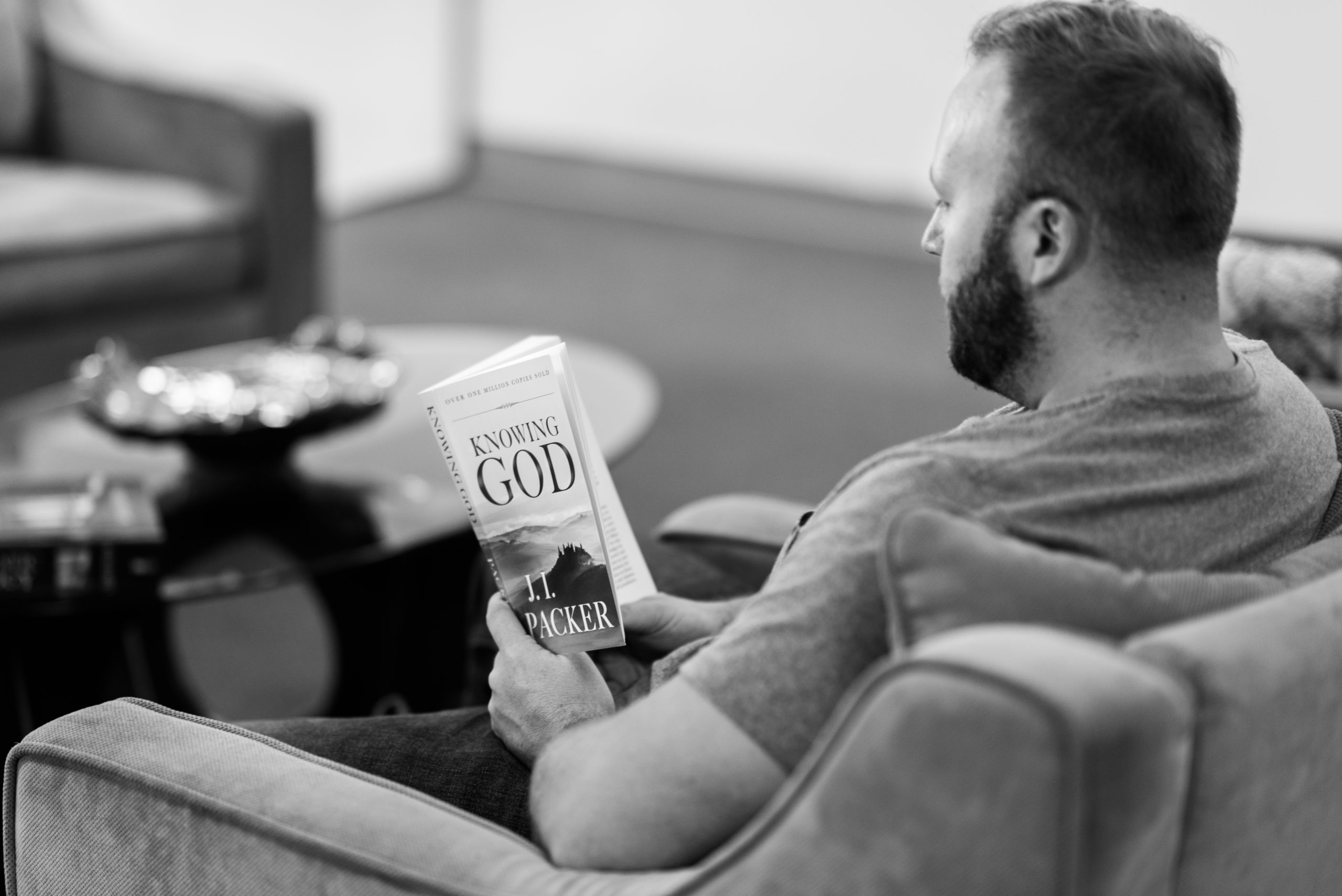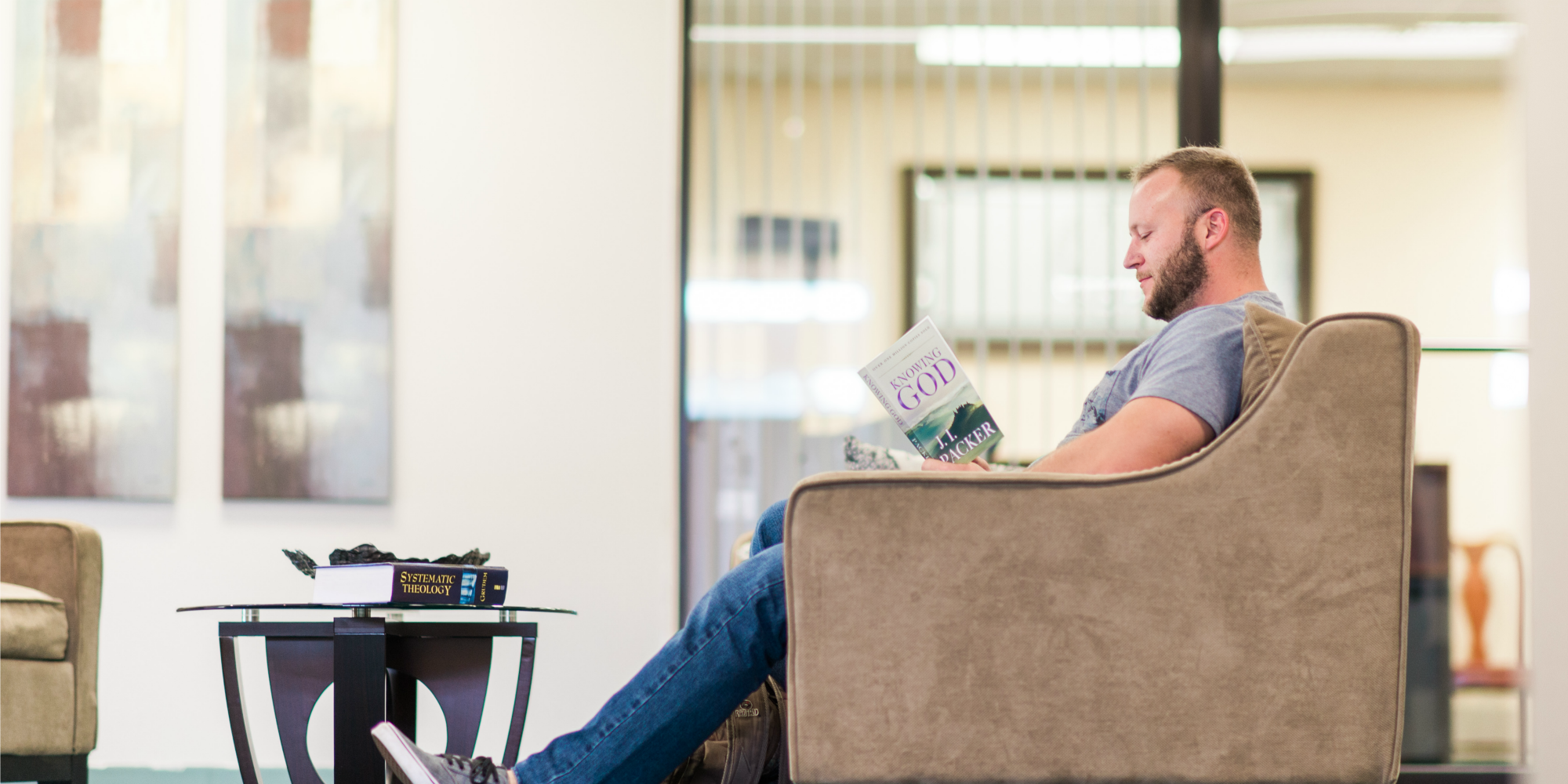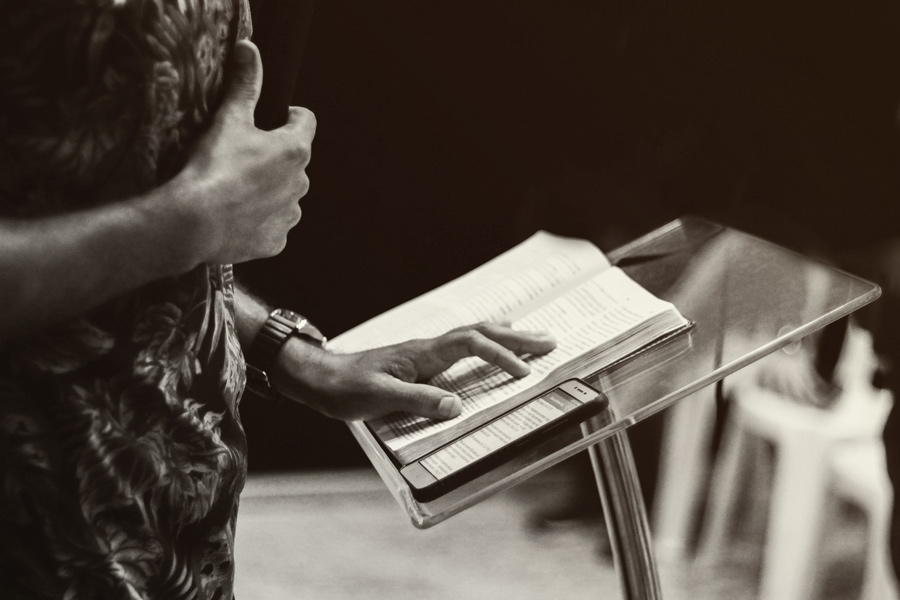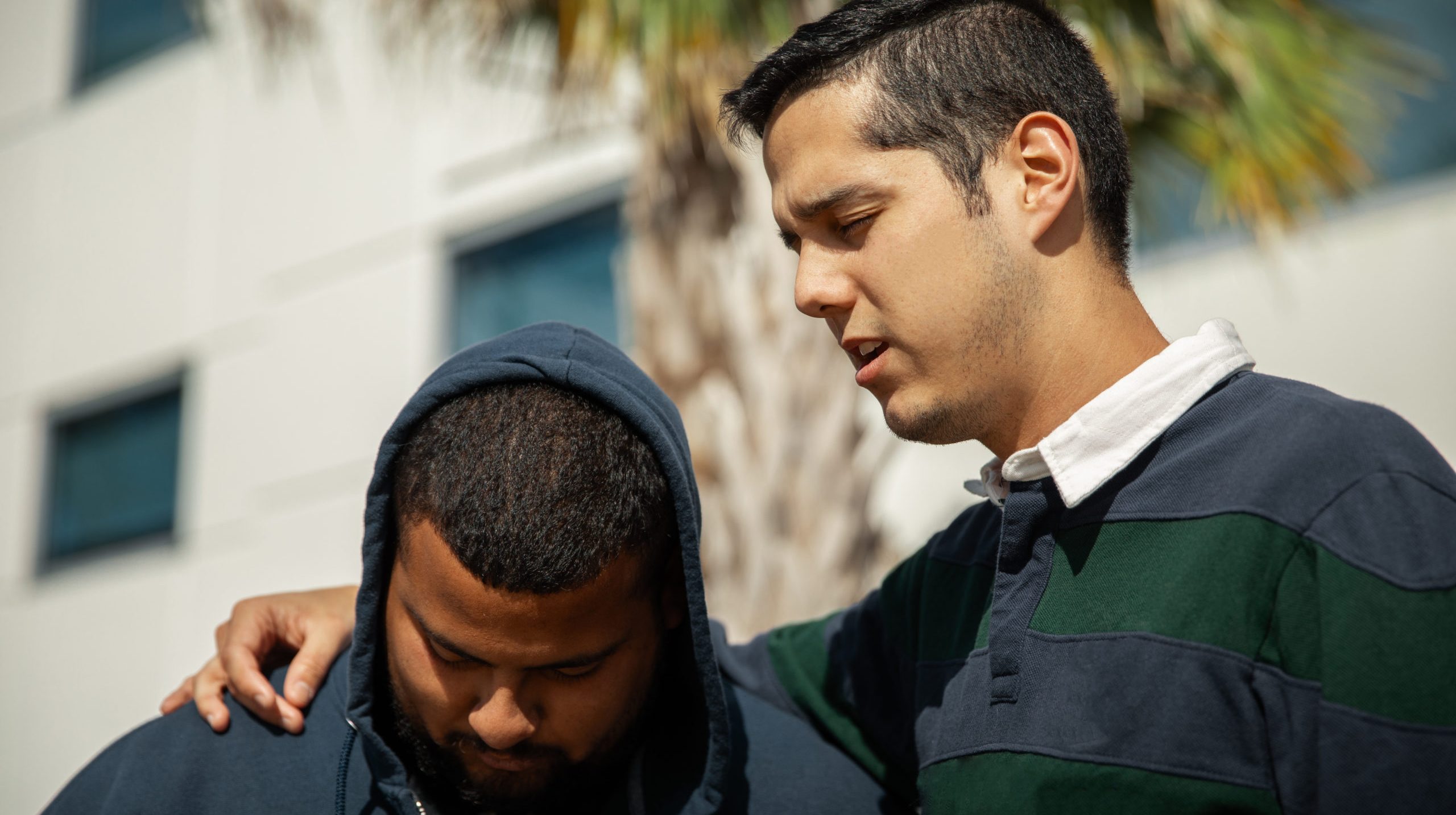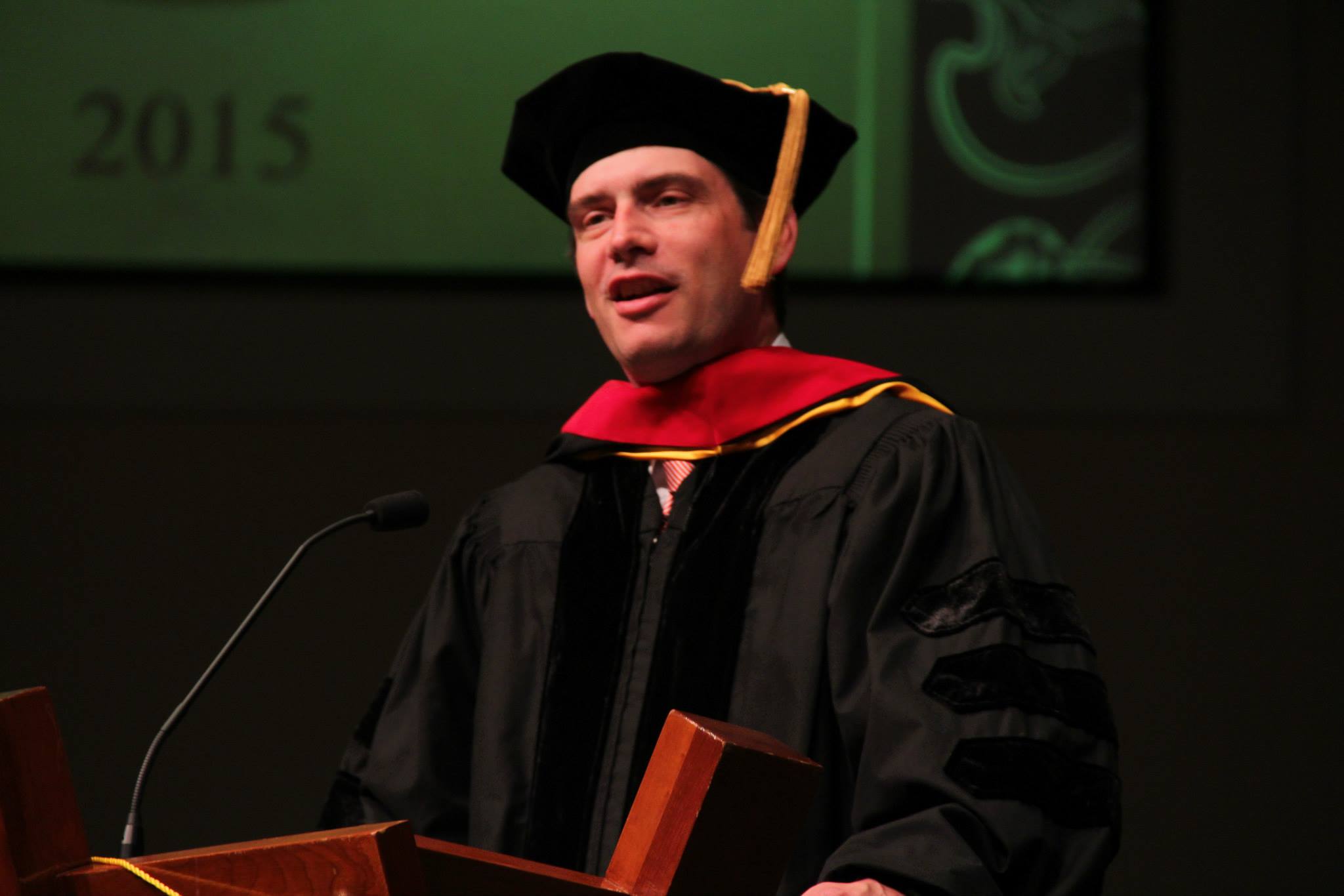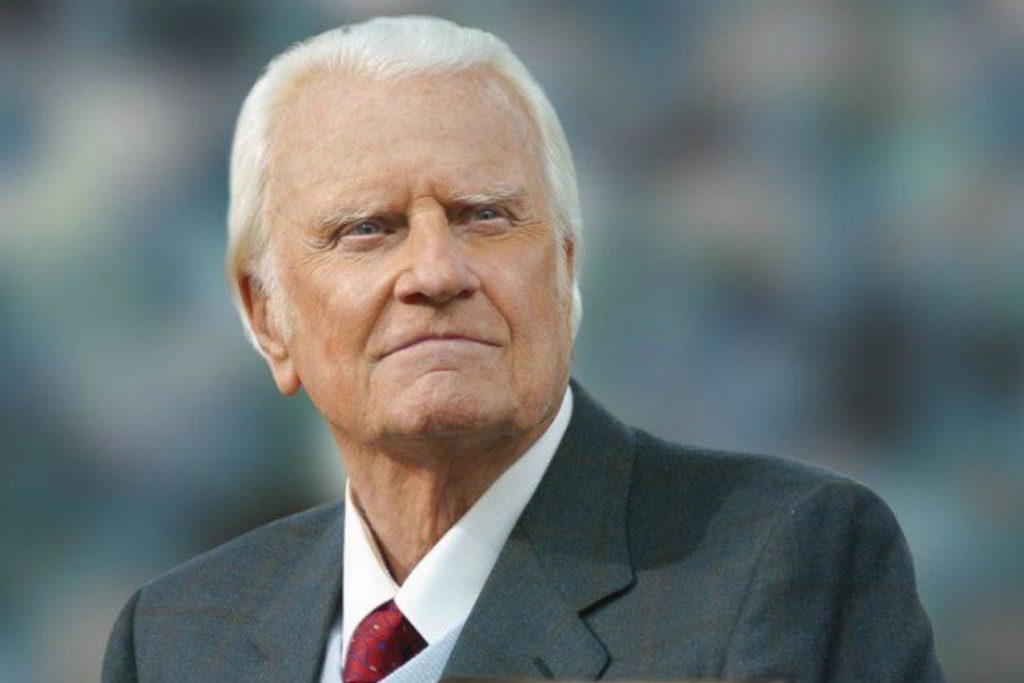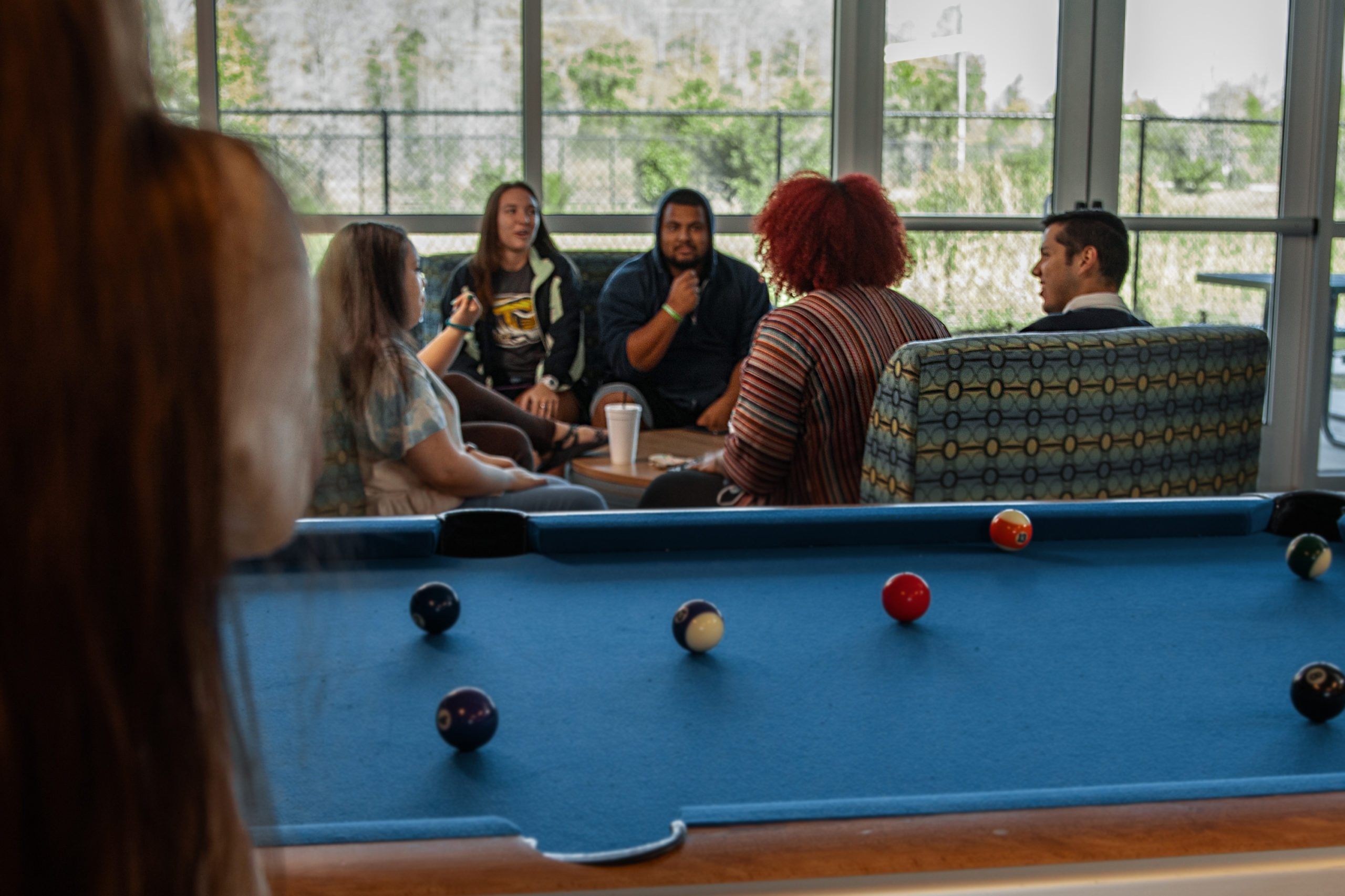 Lead
with conviction.
Minister
with compassion.
Getting information and making your college decision can be difficult. We are happy to walk you through everything from enrollment to the financial aid process.