Bachelor of Science in Business Organizational Leadership
– Church Management Administration
U.S. BUREAU OF LABOR STATISTICS
Office of Occupational Statistics and Employment Projections
MEET YOUR ACADEMIC ADVISOR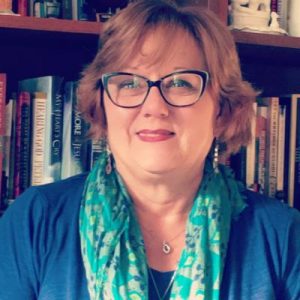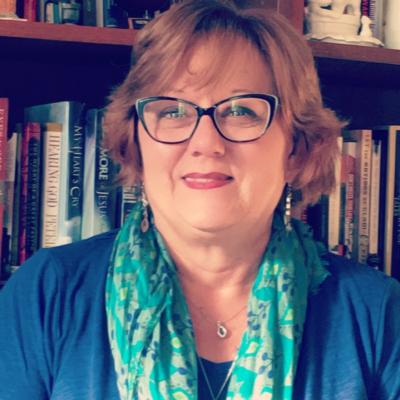 Cindy Perkins, MA is an Assistant Professor and Program Director for the Business and Organizational Leadership Department and Academic Advisor for all students in the Business Organizational Leadership degree programs.
Interview with Professor Perkins
Program Outcomes
The successful completion of the Church Management Administration Concentration will provide the student with:
A solid foundation in the skills and knowledge required to perform as an effective leader within the context of management administration for ministry, church, or non-profit organizations in roles, such as Executive Pastor, Business Manager and Human Resource Manager.
A well-articulated Christian world view of life and ministry founded upon biblical principles and characteristics of Jesus Christ.
An application of ministry ready professional skills sought after by churches and ministries, such as strategic human resources, conflict management and negotiation, complex problem solving, team work, sound financial judgement and budgeting, marketing, communication, and ethical decision making.
Program Requirements and Structure
(1) Completed in the Trinity Quest Program (54 Semester Hours):
Academic Catalog Course Descriptions
LDR1362Q Introduction to Organizational Leadership
LDR2370Q Organizational Comm., Methods & Strat. for Leaders -or-
MNGT4323 Business Financial Management
MISS3303Q World Missions and Religions
THEO3313Q Christian Theology
BIBL2331Q Hermeneutics
BIBL3313Q Old Testament Survey
BIBL2301Q Life and Revelation of Christ
BIBL3314Q New Testament Survey
BIBL4301Q Romans
GNMN3312Q Christian Perspectives and Learning Skills
LDR3341Q Leadership in Non-Profits
COUN3301Q Introduction to Counseling -or-
SYG1431Q Marriage and Family Communication
GNMN4301Q Christian Leadership -or-
MNGT4319 Managerial Leadership -or-
LDR4164Q Organizational Theory and Behavior
LDR3202Q Managing Ethics in Organizations
PAST4301Q Pastoral Methods
LDR3333Q Strategic Human Resources in Organizations
GNMN3301Q Evangelism and Discipleship
BSOL4081Q Business Organizational Leadership Internship
(2) Completed in General Education
(36 Semester Hours acceptable to the College):
Fine Arts and Humanities 3
Includes courses in Literature, Biblical Literature, Philosophy, Music, Art, and Drama.
English and Literature 6
Two courses in English Composition are required.
Science or Mathematics 3
Includes courses in Biology, Physics, Chemistry, Geology, Astronomy,
Environmental Science, College Algebra, Calculus, etc.
Social and Behavioral Science 3
Includes courses in History, Political Science, Economics, Psychology,
Cultural Anthropology, Sociology, or other similar courses.
General Education Electives 21
Includes courses from the above categories and, in addition, courses in Speech,
Critical Thinking, Ethics, Languages, Computer Science, Physical Education,
and College Orientation.
(3) Completed in Open Electives
(33 Semester Hours acceptable to the College)
Credit Transfer
Trinity Quest Degree completion students must have a minimum of 61 credits to transfer into the program. (The Registrar will evaluate transfer credits.)
Students who wish to enter the Trinity Quest Degree completion program and do not meet the minimum required transferable credits may apply for the Trinity Access Associate of Arts degree program which prepares students for the program requirements.
Schedule
4 courses per semester, 2 every 8 weeks
2 summer online only courses
Monday Evenings classes
6-7:55 pm
8:05-10:00 pm
*Indicates this course is included in the Statewide Course Numbering System.
Available Online
This degree program is also available completely online and is separate from the online BA degrees. The Bachelor Science in Christian Ministry follows the same courses as the on campus courses.
Biblical
values.
Professional
preparation.