Bachelor of Science in Christian Ministry Degree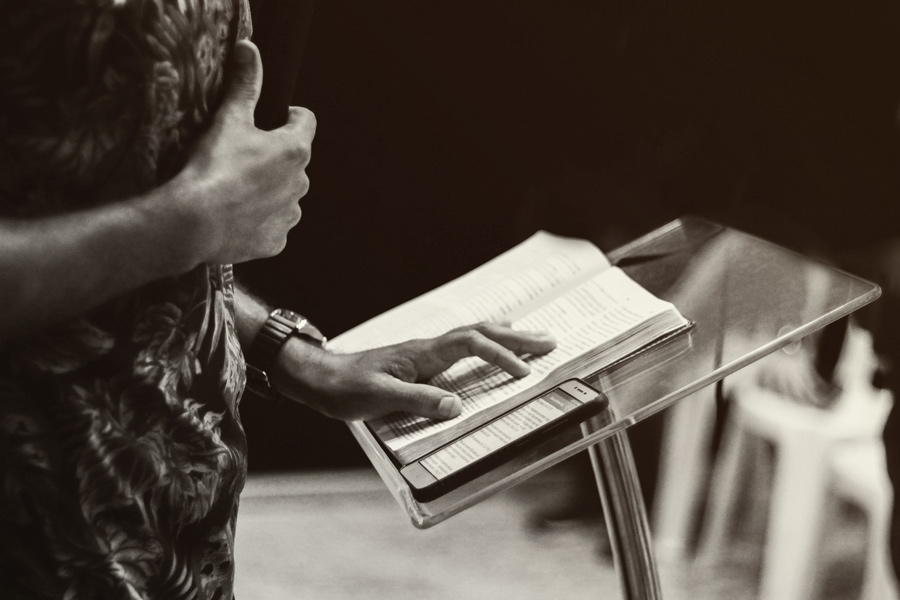 Purpose
The Christian Ministry Major provides the student with the academic and professional preparation necessary for ministry.
Students will have a professional readiness to deliver Biblical knowledge.
Students will have a well-articulated Christian worldview of life and ministry.
A student will display ministry-ready professional skills
Credit Transfer
Trinity Quest Degree completion students must have a minimum of 61 credits to transfer into the program. (The Registrar will evaluate transfer credits.)
Students who wish to enter the Trinity Quest Degree completion program and do not meet the minimum required transferable credits may apply for the Trinity Access Associate of Arts degree program which prepares students for the program requirements.
Schedule (on campus or online)
4 courses per semester, 2 every 8 weeks
2 summer online only courses
Monday Evenings (on campus) classes
6-7:55 pm
8:05-10:00 pm
MEET YOUR ACADEMIC ADVISOR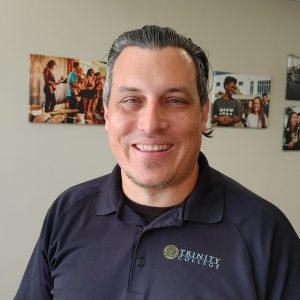 Joe Allotta, DMin graduated from Trinity College of Florida in 2006 and earned his Master of Divinity and Doctor of Ministry degrees through Liberty University. He is presently the Program Director of the Ministry Department and campus pastor at Trinity College of Florida.
Degree Requirements
Trinity Quest Program – 54 Semester Hours
General Education – 36 Semester Hours
Open Electives – 33 Semester Hours
Total Semester Hours – 123 Semester hours
PROGRAM REQUIREMENTS
To graduate with a Bachelor of Science in Business Organizational Leadership, students must have completed a total of 122 semester hours as follows:
(1) Completed AA degree (meets the requirements of TCF) of at least 60 semester hours.
(2) Complete Introduction to Quest Program (1 cr).
(3) Complete the following Trinity Quest Program Courses (61 semester hours)
BIBL2331Q* Hermeneutics 3
BIBL1311Q* Old Testament Law and History 3
BIBL1322Q* Old Testament Poetry and Prophecy 3
BIBL2301Q* Life and Revelation of Christ 3
BIBL2321Q* New Testament History and Letters 3
GNMN3301Q* Evangelism and Discipleship 3
MISS3303Q* World Missions and Religions 3
COUN3301Q Introduction to Counseling 3
BIBL3323Q Biblical Ethics 3
BIBL4301Q Romans 3
GNMN4301Q Christian Leadership 3
WORS3302Q Fundamental Issues in Worship 3
PAST3301.111Q Introduction to Preaching 3
GNMN3311Q Small Group Development 3
PAST4301Q Pastoral Methods 3
THEO3301Q Systematic Theology I 3
THEO3302Q Systematic Theology II 3
THEO4321Q Systematic Theology III 3
THEO4331Q Systematic Theology IV 3
GNMN4301Q Christian Ministry Internship 3
GNMN4402.1Q Christian Ministry Capstone 1
*If these courses were previously completed, the following courses will be taken in their place:
MISS2303Q Church Planting and Development 3
PAST3302Q Sermon Preparation 3
COUN3312Q Counseling Adolescents 3
SYG1431Q Marriage and Family Communication 3
LDR3341Q Leadership in Non-Profits 3
LDR3000Q Business Organizational Leadership Elective 3
GNMN4000Q Practicum Elective 3
Total: 122 Semester Hours
---
U.S. BUREAU OF LABOR STATISTICS
Office of Occupational Statistics and Employment Projections
Biblical
values.
Professional
preparation.