Bachelor of Arts Elementary Education
Designed for students who desire to use their teaching gift.
Apply Now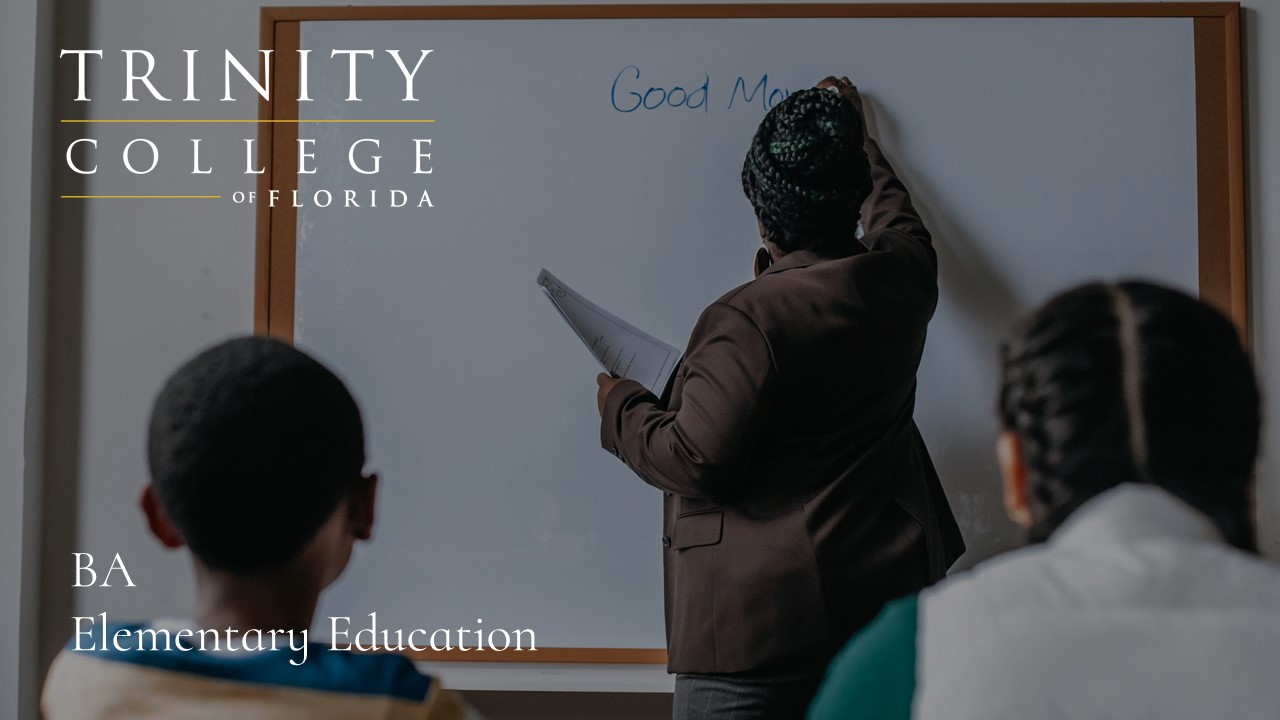 Bachelor of Arts Elementary Education
In conjunction with completing all Elementary Education courses as required for the Major, there are several ways in which students may apply the Elementary Education Major in their careers and ministry. The most prevalent broad categories of interests are:
Public or Charter School Teaching
Christian, Private, Missions, or International School Teaching
Church or Children's Ministry
The Unique Value
All students graduate with a Bachelor of Arts and receive a double major in Bible and Theology along with their major. There is an energizing momentum that builds as you pursue your education here, and you leave equipped to act on God's calling to advance the Gospel wherever you may go. The TCF advantage, advance into your career and life ministry to make disciples.
Meet Your Academic Advisor
Program Director
Born and raised in New York City, Michelle Chauncey began her professional career teaching in Chicago public schools while her husband attended Moody Bible Institute.  Since moving to Florida, she has taught in public and Christian schools and served as a board member for Dayspring Academy charter school, providing her with a comprehensive and wide-ranging perspective and experience in varied educational settings. Michelle has also served as a board member and vice president of Hope Youth Ranch, worked in both Women's and Children's Ministry, and has taught numerous Bible studies for many years. She and her husband Rob have three adult children and live in Pasco County, Florida.
Education
M.Ed. in Curriculum and Instruction from National-Louis University. B.S. in Elementary Education from The King's College in New York.
Apply Now
Program Goals
The Elementary Education major is designed for students who sense their teaching gift and desire to express it in academic settings to include Christian schools, public schools, or charter schools.
Student Learning Outcome Goals:
A basic academic knowledge of the histories and philosophies of education of both Christian and public schools including an ability to compare and contrast these respective philosophies.
Skill in the various techniques, methods, and strategies necessary for being an effective teacher.
An understanding of and proficiency in professional terminology, pedagogy, and ethics necessary to effectively teach in both Christian and public schools.
Students must satisfactorily complete the course with a letter grade of C- or better.
Answers to Your Questions About the Elementary Education Major
Getting information and making your college decision can be difficult. We are happy to walk you through everything from enrollment to the financial aid process.