Bachelor of Arts Degree Business Organizational Leadership – Church Management Administration Concentration
Gain in-depth understanding of how to integrate faith into all areas of business and organizational life.
Apply Now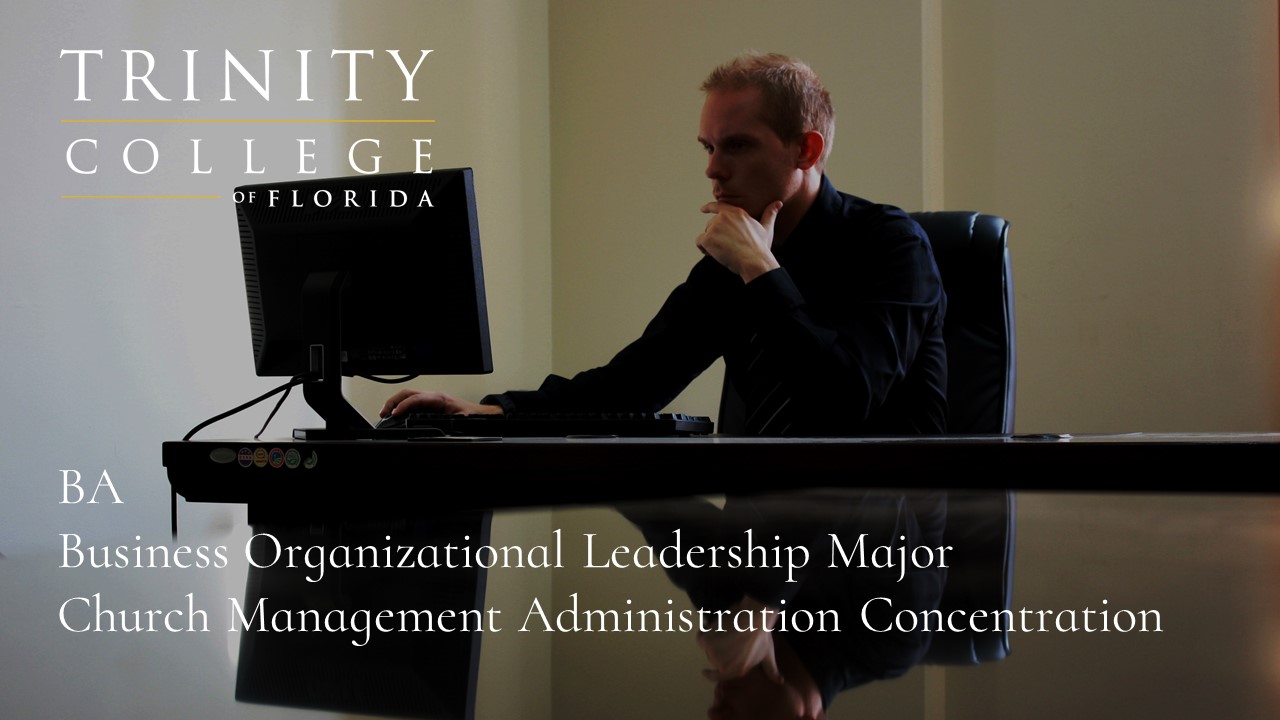 Bachelor of Arts Degree Business Organizational Leadership – Church Management Administration Concentration
The Church Management Program equips students with business and leadership skills to prepare them to lead well within the church organization. As students progress through the program, they will prepare to lead the church in team building, leadership development, and all business aspects of church management. The student will study current and emerging leadership theories, best practices, skills, and tools used to influence others to generate innovation, creativity, and change within organizations, all while integrating faith principles and biblical ethics into leadership.
The Unique Value
All students who graduate with a Bachelor of Arts (BA) receive a double major in Bible along with their major. There is an energizing momentum that builds as you pursue your education here, as you grow academically, you also become equipped to act on God's calling to advance the Gospel wherever you go.
Meet Your Academic Advisor
Program Director
As the Program Director for the Business major, Professor Perkins will be available to you throughout your time as an online student and will be your academic advisor throughout your entire undergraduate program for Business Organizational Leadership.
Education
Professor Perkins has her Master's in Organizational Leadership from Regent University and is a Trinity College graduate with a Bachelor of Science in Christian Ministry.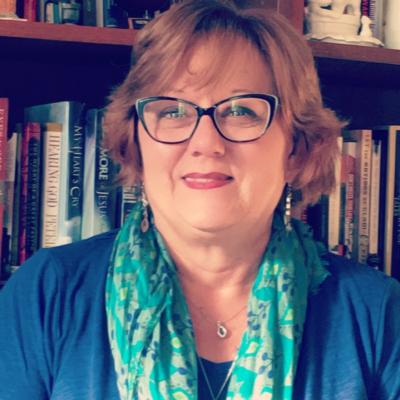 Program Outcomes/Goals:
This successful completion of the Church Management Administration Concentration will provide the student with:
A solid foundation in the skills and knowledge required to perform as an effective leader within the context of management administration for ministry, church, or non-profit organizations in roles, such as Executive Pastor, Business Manager, and Human Resource Manager.
A well- articulated Christian world view of life and ministry founded upon biblical principles and characteristics of Jesus Christ.
An application of ministry ready professional skills sought after by churches and ministries, such as strategic human resources, conflict management and negotiation, complex problem solving, team work, sound  financial judgement and budgeting, marketing, communication, and ethical decision making.
Degree Requirements
Course Structure
General Studies Courses – 39 Credits
Bible and Theology Foundational Courses – 45 Credits
Business Leadership (Major) – 39 Credits
Total Required Credits – 123 Credits
Core Courses
Christian Leadership or Managerial Leadership or Organizational Theory and Behavior Intermediate Leadership: Conflict/Negotiation
Intermediate Leadership: Conflict/Negotiation
Introduction to Organizational Leadership
Leadership in Non-Profits
Introduction to Counseling or Marriage and Family Communications
Managing Ethics in Organizations
Organization Communications: Methods and Strategies for Leaders
Marketing and Research Strategy
Business Financial Management or Resource Allocations in Organizations
Strategic Human Resources in Organizations
Team Dynamics and Leading Diverse Groups
Pastoral Methods
Pastoral Methods Practicum
Business Organizational Leadership Internship (2 semesters)
First Year Fall Semester – 15 credits
*Or Marriage and Family Communication **or Business Financial Management ***or Managerial Leadership or Organizational Theory and Behavior.
BIBL1101 Basics of Biblical Living (Fall), BIBL1102 Christian Belief and Scripture (Spring) may be required during the freshman year in lieu of Bible/Theology electives. Adjustments will be made to satisfy all other course requirements of the degree.
Answers to Your Questions About the Bachelor of Arts Degree in Business Organizational Leadership
Getting information and making your college decision can be difficult. We are happy to walk you through everything from enrollment to the financial aid process.