Bachelor of Arts
Business Organizational Leadership
Leadership Concentration
Department Chair: Cynthia Perkins, M.A.O.L.
This program equips the student with business and leadership skills to be influential in diverse and complex organizational environments. The Leadership Concentration equips students to be influential, ethical change agents in both the public and private sectors. The student will study current and emerging leadership theories, best practices, skills, and tools used to influence others to generate innovation, creativity, and change within organizations.
Students successfully completing this program will demonstrate:
An advanced understanding and application of leadership theories to effectively motivate others, lead innovation, and impact an organization for successful growth
A personal understanding of his/her core competencies as it relates to the ability to lead in an ethical manner through negotiation, inspiration, teamwork, and strategic decision-making
An in-depth understanding of how to integrate his/her faith into all areas of business and organizational life Concentration Requirements,
Total Required Credits: 123
College and Career Success
Freshman Composition I
Freshman Composition II
Introduction to Public Speaking
Introduction to Philosophy
Literature Elective
Fine Arts Elective
General Psychology
History Elective
Math Elective
Science Elective
General Education Elective (6 Credits)
Evangelism and Discipleship
Old Testament Law and History
World Missions and Religions
Old Testament Poetry and Prophecy
Life and Revelation of Christ
Hermeneutics
New Testament History and Letters
Systematic Theology I
Systematic Theology II
Systematic Theology III
Systematic Theology IV
Apologetics
Romans
Bible or Theology Electives (6 Credits)
Concepts and Theories of Managerial Leadership
Intermediate Leadership: Conflict/Negotiation
Introduction to Organizational Leadership
Leadership in Nonprofits or Project Leader, Strat. and Scope
Leading Organizations, Innovation, and Change
Managing Ethics in Organizations
Organizational Communications Methods and Strategies for Leaders
Organizational Theory and Behavior
Marketing and Research Strategy
Resource Allocations in Organizations
Strategic Human Resources in Organizations
Business Financial Management or Study of Great Leaders
Team Dynamics and Leading Diverse Groups
Business and Leadership Internship (0 Credits)
First Year Fall Semester 15 Credits
SLS 1501 College and Career Success
GNMN 1302 Evangelism and Discipleship
BIBL 1322 Old Testament Poetry and Prophecy
ENC 1101 Freshman Composition I
LDR 1362 Intro. to Organizational Leadership
Sophomore Year Fall Semester 15 Credits
BIBL 2301 Life and Revelation of Christ
BIBL 2331 Hermeneutics
SPC 1608 Intro. to Public Speaking
LDR 3202 Managing Ethics in Org.
LDR 3341 Leadership in Nonprofits
Junior Year Fall Semester 15 Credits
THEO 3301 Systematic Theology I
PHI 1010 Introduction to Philosophy
COUN 2301 Introduction to Counseling or
SYG 1431 Marriage and Family Com.
LDR 3333 Strategic Human Resources in Organizations
LDR 4334 Resource Allocation in Org.
Senior Year Fall Semester 15 Credits
THEO 4321 Systematic Theology III
THEO 4311 Apologetics
FAEL 2000 Fine Arts Elective
PAST 4301 Pastoral Methods
PAST 4341 Pastoral Methods Practicum
BSOL 4081 Business Org. Leadership Internship (0 Credits)
First Year Spring Semester 15 credits
MISS 1301 World Missions and Religions
BIBL 1311 Old Testament Law and History
ENC 1102 Freshman Composition II
PSY 1012 General Psychology
LDR 2370 Org. Comm. Methods and Strategy for Leaders
Sophomore Year Spring Semester 15 Credits
BIBL 2321 New Testament History and Letters
SCEL 2000 Science Elective
MTEL 2000 Math Elective
LDR 3363 Team Dynamics & Leading Diverse Groups
BTEL 2000 Bible or Theology Elective
Junior Year Spring Semester 18 credits
THEO 3302 Systematic Theology II
BTEL 3000 Bible or Theology Elective
SYG 1431 Interpersonal Communication
LTEL 3000 Literature Elective
HSEL 2000 History Elective
LDR 3373 Inter. Leadership: Conflict/Negotiation
Senior Year Spring Semester 15 Credits
THEO 4331 Systematic Theology IV
BIBL 4301 Romans
LDR 4104 Concepts and Theories of Managerial Leadership
GEEL 3000 General Education Elective
MKTG 3613 Marketing and Research Strategy
BSOL 4082 Business Org. Leadership Internship (0 Credits)
Meet Your Academic Advisor

As the program director for the business organizational leadership major, professor Perkins will be available to you throughout your time as an online student and will be your academic advisor throughout your entire undergraduate program.
Professor Perkins has her Master's in organizational leadership from Regent University and is a Trinity College graduate with a bachelor of science in Christian ministry.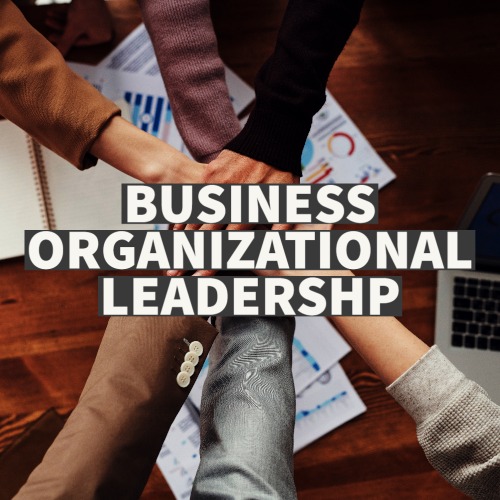 U.S. BUREAU OF LABOR STATISTICS
Office of Occupational Statistics and Employment Projections
Occupational Outlook: Business Organizational Bachelor's Degree 
FAQ About the Bachelor of Arts Degree in Business Organizational Leadership
YES! Students may attend their classes online. It is important to connect with your academic advisor to plan our your degree completion plan. 
Yes! Although many people think they can't afford to go to college, a large percentage of students receive some type of financial assistance, including our degree completion students. Our financial aid representatives are ready to help you sort through the different types of financial aid and show you how to get the assistance available to you.
Yes. Trinity College of Florida is accredited by the Commission on Accreditation of the Association for Biblical Higher Education, an institutional accrediting body recognized by the Council on Higher Education Accreditation and the U.S. Department of Education.
Database of Accredited Postsecondary Institutions and Programs (U.S. Department of Education database)
APPROVALS:
– Licensed by the Commission for Independent Education, Florida Department of Education. Additional information regarding this institution may be obtained by contacting the Commission at 325 West Gaines Street, Suite 1414, Tallahassee, Florida 32399-0400, toll-free telephone number (888) 224-6684.
– Trinity College is authorized under Federal law to enroll nonimmigrant alien students, and
– United States Department of Education for Federal Pell Grants and other Federal financial aid programs, and
– Approved to enable the certified veteran to gain financial supplement for education.
MEMBERSHIPS:
– American Association of Collegiate Registrars and Admissions Officers (AACRAO)
– Association of Business Administrators of Christian Colleges (ABACC)
– Association of Christian Schools International (ACSI)
– Council of Higher Education Accreditation (CHEA)
– Evangelical Council for Financial Accountability (ECFA)
– Florida Association of Christian Colleges and Schools (FACCS)
– Florida Association of Student Financial Aid Administrators (FASFAA)
– National Association of Independent Colleges & Universities (NAICU)
– National Christian College Athletic Association (NCCAA)
– Tampa Bay Library Consortium (TBLC)

We're Ready to Help.
Getting information and making your college decision can be difficult. We are happy to walk you through everything from enrollment to the financial aid process. The Enrollment Team
Connect with the Enrollment Team