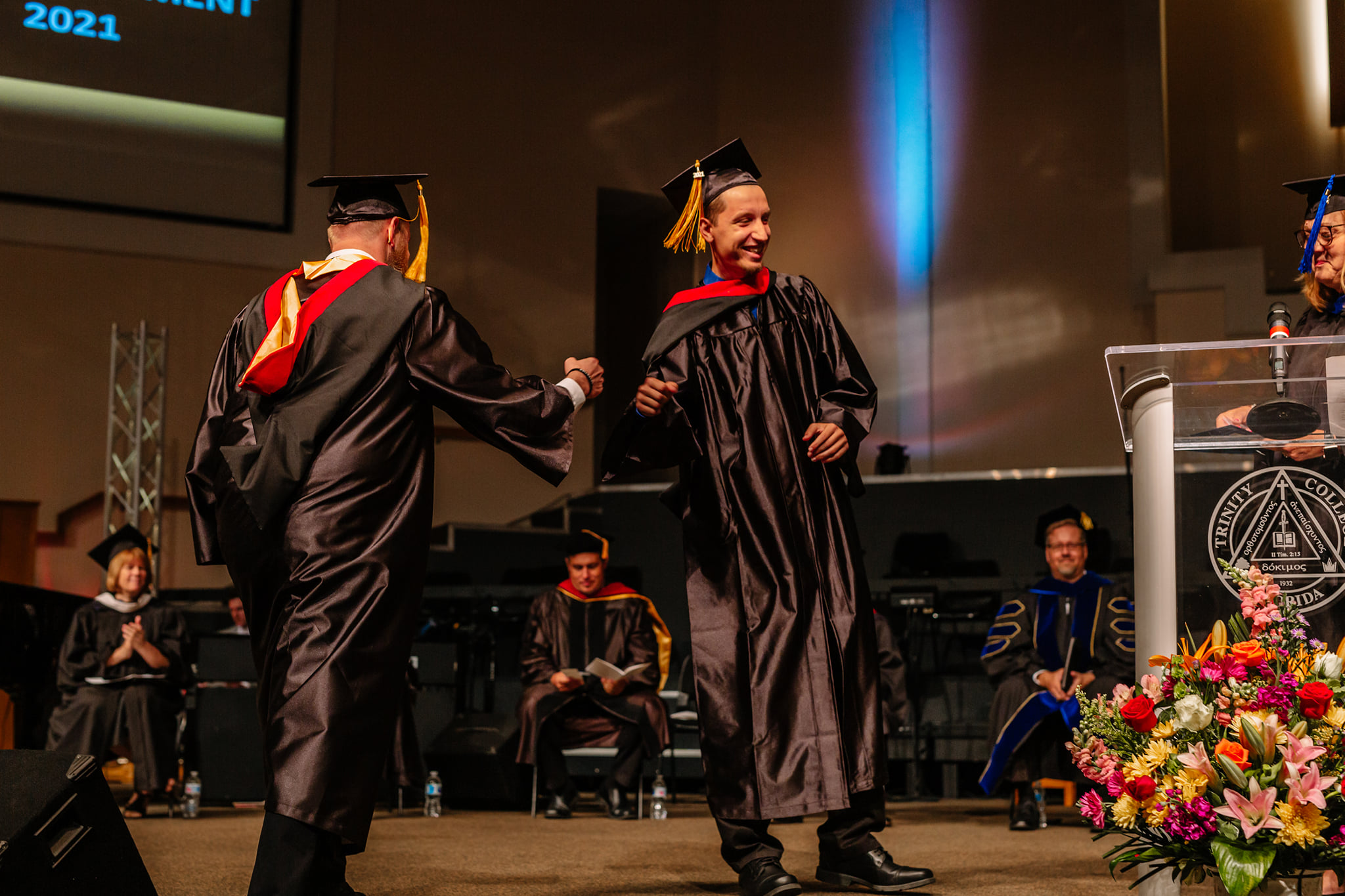 Achieve Academic Excellence
The Honors Program provides students with the opportunity to achieve academic excellence and advanced learning. The program's study abroad opportunities bring classroom academics to life. In 2020 the Honors Trip visited Washington D.C. The 2019 Honors trip was to the Holy Land. The 2022 Honors trip is now accepting applications for the Reformation tour.
Students who complete the Honors Program receive recognition at commencement and recognition on the student's transcript, which can provide advanced standing into a masters program or desired career.
Benefits of the Honors Program
Study abroad
Advanced academic standing
Honors reception prior to graduation
Recognition at commencement
Notation on diploma and transcript
Medallion at graduation
Noteworthy on a resume
Increases admission into many Master's programs.
Students apply to the Honors Program during their freshman year.
Reformation Tour 2022
Reformation Tour Itinerary
June 14-23, 2021 has been postponed until 2022, this is a great opportunity to financial prepare for the trip!
GENEVA
• Visit the International Museum of the Reformation
• Guided walking tour of Geneva to visit the Reformation Wall,
• Exterior visit to St. Peter's Cathedral, where John Calvin preached
• Evening walk to view the famed Jet d'Eau fountain at Lake Geneva
ZURICH
• A tour to view the city's major churches including Wasserkirche, Fraumunster, and Grossmunster (where the preaching of Huldrych Zwingli initiated the Swiss-German Reformation in Switzerland)
STRASBOURG
• See the State of the Reformers in the University and the historic quarter known as La Petite-France
• Visit the Strasbourg Cathedral
HEIDELBERG / WORMS
• Morning visit to Heidelberg with time to explore the town
• Afternoon visit to the site of the Worms Debates, the Reformation monument of Luther, Cathedral of St. Peter, and Trinity Church
ERFURT / WARTBURG CASTLE
• Self-guided visit to Wartburg Castle
• Guided visit to the Augustinian Monastery, where Luther studied
LUTHERSTADT-WITTENBURG / BERLIN
• Guided walking tour of Wittenberg with visits to Schlosskirche, where Luther nailed the 95 Thesis, and Stadtkirche St. Marin • Afternoon self-guided visit to Lutherhalle Museum (Luther's house)
All-Inclusive Trip $4,250 price is per person.  Includes Airfare, Travel,   Hotel, Breakfast & Dinners, Tour Guides, and a 3-credit college course on the Reformation.
Join us on this journey as we study the Protestant Reformation. We will see the places where these larger-than-life reformers lived and study what led them to stand up for the truths they found in Scripture.  Whether a student or a life-long learner, you will love every moment of what Honors Trips at Trinity College have to offer.
_________________________________________
Dr. Joe Allotta is your traveling professor providing their unique insights as we visit these incredible sights! Please contact Dr. Joe Allotta for more information jallotta@trinitycollege.edu .
Donate / Additional Deposit
Answers to Your Question About the Honors Program