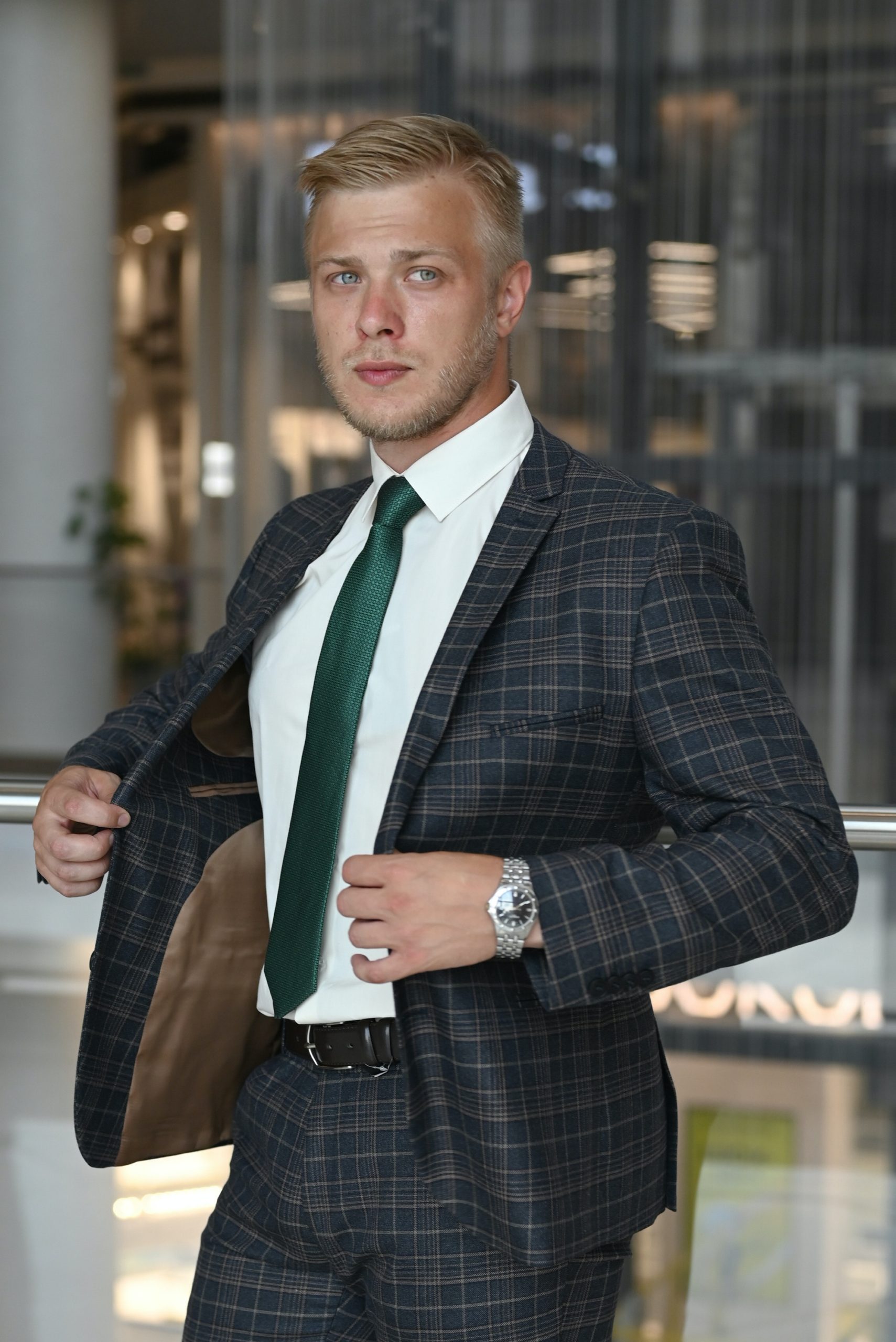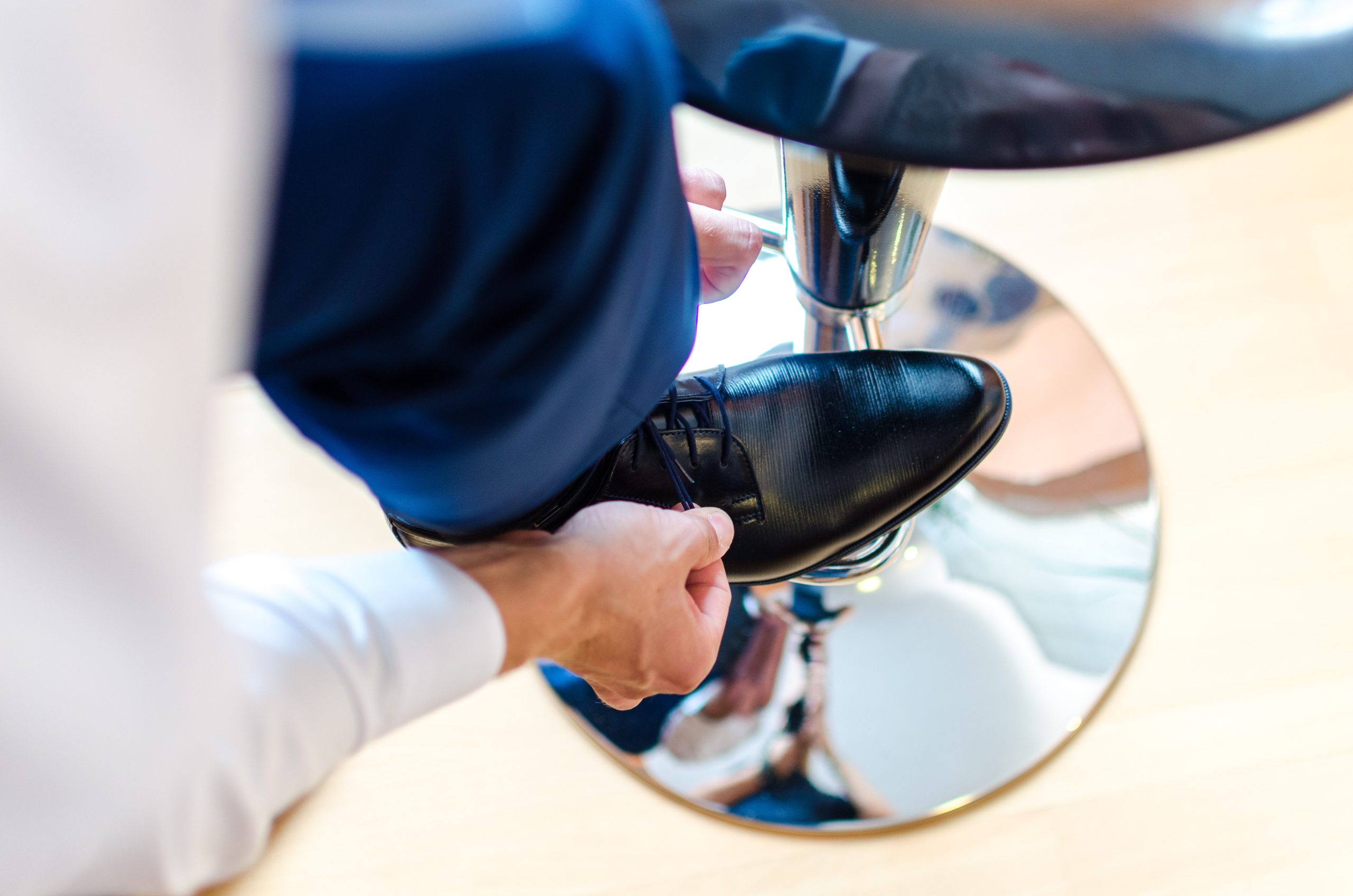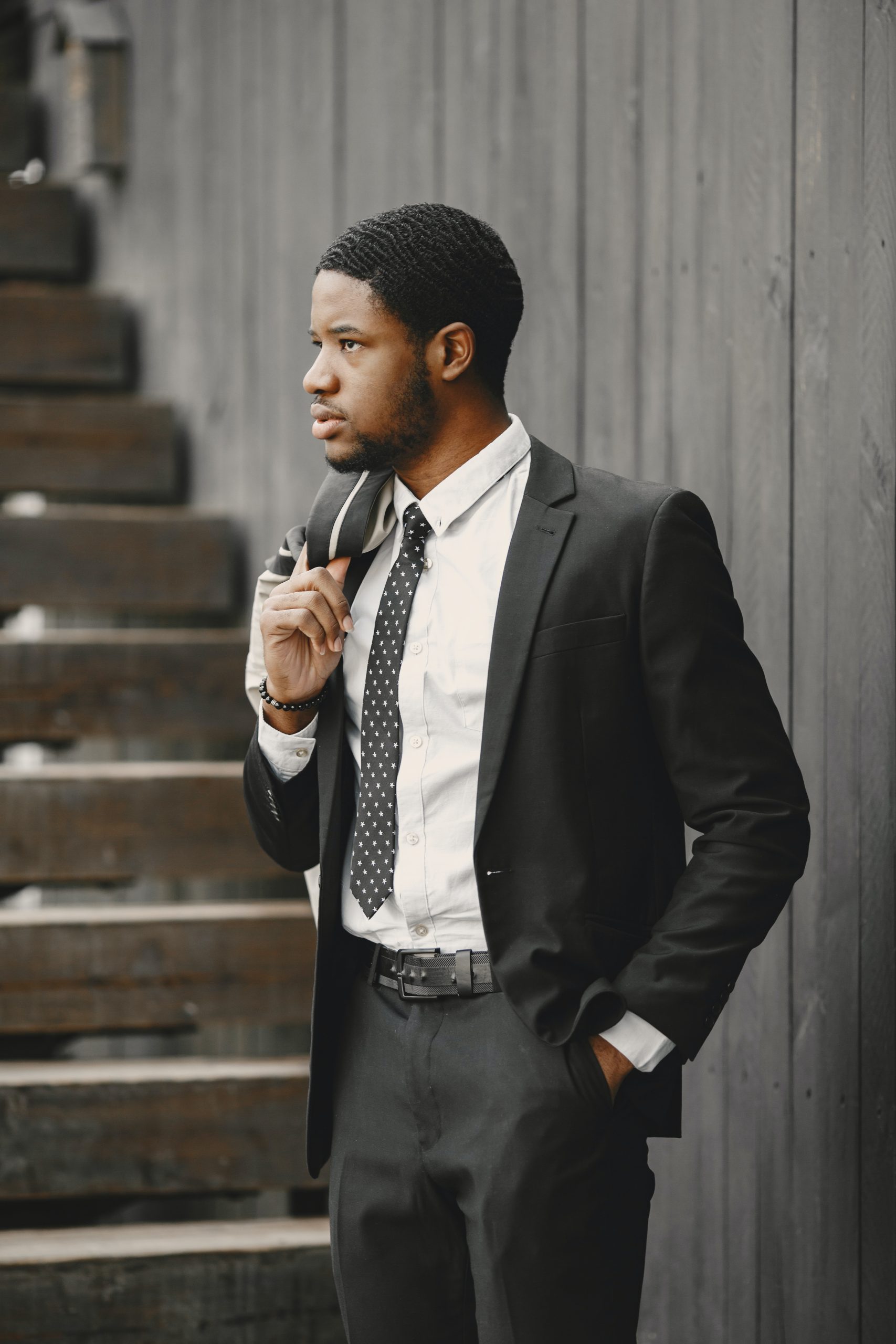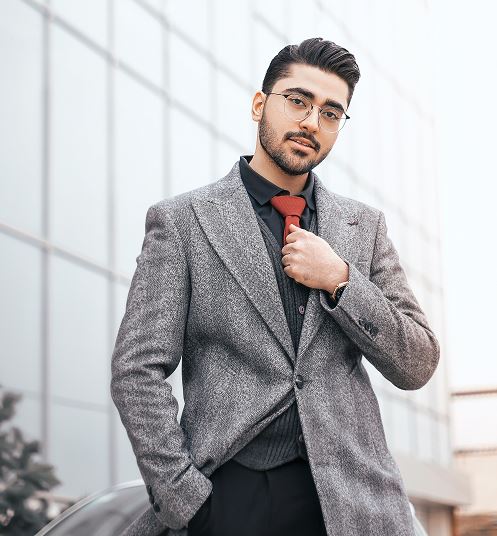 A Quick Guide –
Professional Dress for Men
by Corry Moore
When you think of an interview, a formal event, or church…this day and age, males tend to say these two common phrases: "Awe man, you mean to tell me I have to dress up" or "I do not have anything but jeans, sneakers, and t-shirts in my wardrobe". First impressions happen quicker than you might think (check this out! How Many Seconds to a First Impression) and dress for the aforementioned situations has shifted from three-piece suits to a more modern, comfortable, and polished look featuring a fitted sport coat or blazer. In this blog, I will discuss acceptable professional dress styles for men. 
Remember the old adage "dress for the job you want". If you are going after a professional job or giving a class presentation, do not look like you are on a food delivery run – no jabs on food delivery because Lord knows we would be lost without this industry! You will also want to have properly groomed hair and facial hair, and do not forget to trim those nose hairs either. 
Now that you have this part down, let's move on to what to wear.
Footwear, Belt, and Socks:
Safe dress shoe styles are Oxford or Derby in a neutral color. No matter your shoe choice, make sure that they are free of dust, scuff marks, and dirt. If you decide upon wearing non-traditional shoes, I recommend going for Brogues. When wearing light color casual shoes, be even more sure to make sure there are no stains. 
Belts are an important part of your wear because they provide security and keep your dress shirt tucked around your waist. Opt for a reversible belt that is brown and black. The belt should be at maximum one size larger than your actual waist size. Also, do not be afraid to opt for suspenders in place of a belt, and they are more simple to use than you might think! 
Socks should be of good quality, free of holes, script, and please do NOT wear white tube socks. Wear black, brown, or navy blue socks and coordinate the socks with your shoes and pants. Lastly, you can trickle in brighter solid colors or subtle patterns such as polka-dots or stripes but as mentioned, no scripts or characters, etc.  
No Wrinkles, Pant-style, Shirt-style, Ties: 
Disclaimer: Everything mentioned above should fit well according to the size chart provided, not baggy, and wrinkle free! If you do not own an iron, borrow one and be sure that it is free of burns on the part which is touching the clothing, especially if you are wearing a white shirt. If you can afford to do so, take your interview day clothes to the dry cleaner to have pressed. Starching is optional and will make the clothes super stiff.
Your slacks or chinos pants should be a neutral color such as navy, black, gray, or khaki. 
White button-up shirts are the norm, but you can also get away with shades of blue or striped dress shirts. Just be sure your shirt color choice is not an overpowering one. Yes, you might know your future's ultra bright, but the interviewer does not know that about you and will not want to wear shades. Also, wear an A-shirt underneath or a full length one to reduce the appearance of sweating on the chest and underarms. 
No pun intended, your tie can "tie" your attire together! Solid ones are safe, but don't be a little bold and gain an instant compliment (bow ties are my personal favorite). Be too loud or outrageous, however, and you might become the talk of the office post-interview. The best knot for a full-length tie and least frustrating to learn is the Four-in-Hand but be sure to learn other knots that fit your particular style of shirt collar, face symmetry, and occasion. If you do not know how, you can learn how to tie in a matter of minutes.
For a deep dive into all things men's style, I recommend the website Stitch Fix. Now go make yourself presentable amongst others and remember looking good is the starting point to feeling good about yourself and garnering praise for cleaning up well.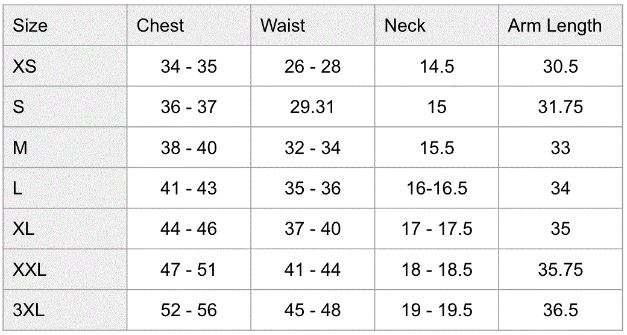 If you are in need of any items for a job interview, class presentation, or other professional event, check out the TCF Clothing Closet!