Morning Itinerary
Arrival and Registration, Raymond H. Center Library, 1st Floor 9 am
Trinity 101 (Library Lobby)
Introduction – Kenyata Hayes
Trinity – President O'Farrell
Academics – Krista Mallo
Spiritual/Student Life – Hunter Bailey
Athletics – Corey Trahan
Admissions – Kenyata Hayes
Financial Aid – Karly Dooley
Tour of L.L. Speer Hall Residential Dorms 10:15-10:50 am
Chapel Raymond H. Center Library, 2nd Floor 10:50-11:50 am
Lunch in Cafeteria – W.T. Watson Blvd., 1st Floor 12:00 noon
Afternoon Itinerary
Attend Class 1:00-2:15 pm
Parent Breakout (Cafeteria) 1:00-2:15 pm
Admissions – Kenyata Hayes
Financial Aid – Karly Dooley
Student Life – David DeLisle
Student Learning Center – Krista Mallo
Athletics – Al Depoutot
Spiritual Life- Joe Allotta
Questions
 Ice Cream Social, Cafeteria 2:15 pm
Questions and answers with current students, professors and staff
Step 1: Application
Step 2: Essay
Step 3: References
Step 4: Transcripts
Step 5: ACT/SAT Scores
Step 6: $35 Application Fee (login to make payment)
Apply Now
Offering Guidance on Your Journey
The Admissions team is dedicated to helping you navigate through the process of entering college.  From application to new student orientation, we will guide you through each step while maintaining regular contact to answer questions, offer encouragement, and help in any way possible. Schedule a personal tour to get a snapshot of life on the campus of Trinity College of Florida.
Kenyata Hayes, Director of Admissions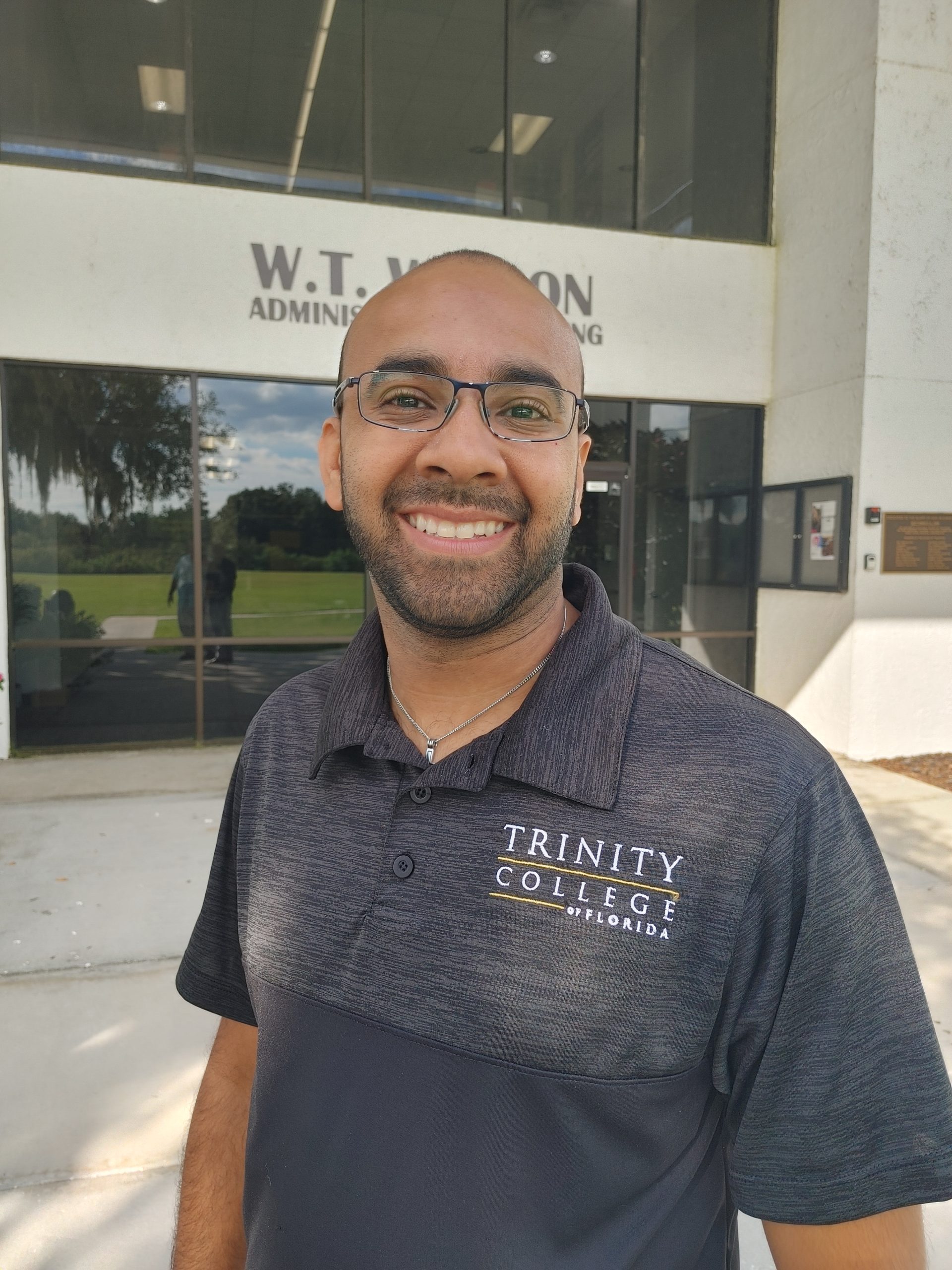 Answers to Your Questions About Admissions
Fall Break – no classes 10/7 – 10/8
Thursday -
Campus Preview
Monday - 9:00 am
Last day to withdraw
Friday -
Spring Open Registration opens
Friday -
Spring Open Registration closes (noon)
Thursday -
Our admissions team is here to guide you in the process of enrollment. We believe that every student that enrolls to become part of the Trinity family, God calls. Our mission is to equip you for your calling, to advance in every context of life. We look forward to connecting and serving you.