William T. Watson was the founding pastor of the St. Petersburg Gospel Tabernacle in 1924. In 1932 he founded the Florida Fundamental Bible Institute and almost immediately it was referred to as the Florida Bible Institute (FBI). A Trinity legend reports that the Federal Government requested the College not use "FBI" and was one reason the name was changed to Trinity College. Nothing in the College files corroborates this. Dr. Watson was a gifted evangelist and knew many of the evangelists and Bible teachers of his time. He was the creator of the Florida Keswick Bible Conferences held on the College campus to which many outstanding preachers came. Many preached in the 4,000-seat Tabernacle as well as on the College campus. On June 5, 1981, Dr. Watson went to be with his Lord.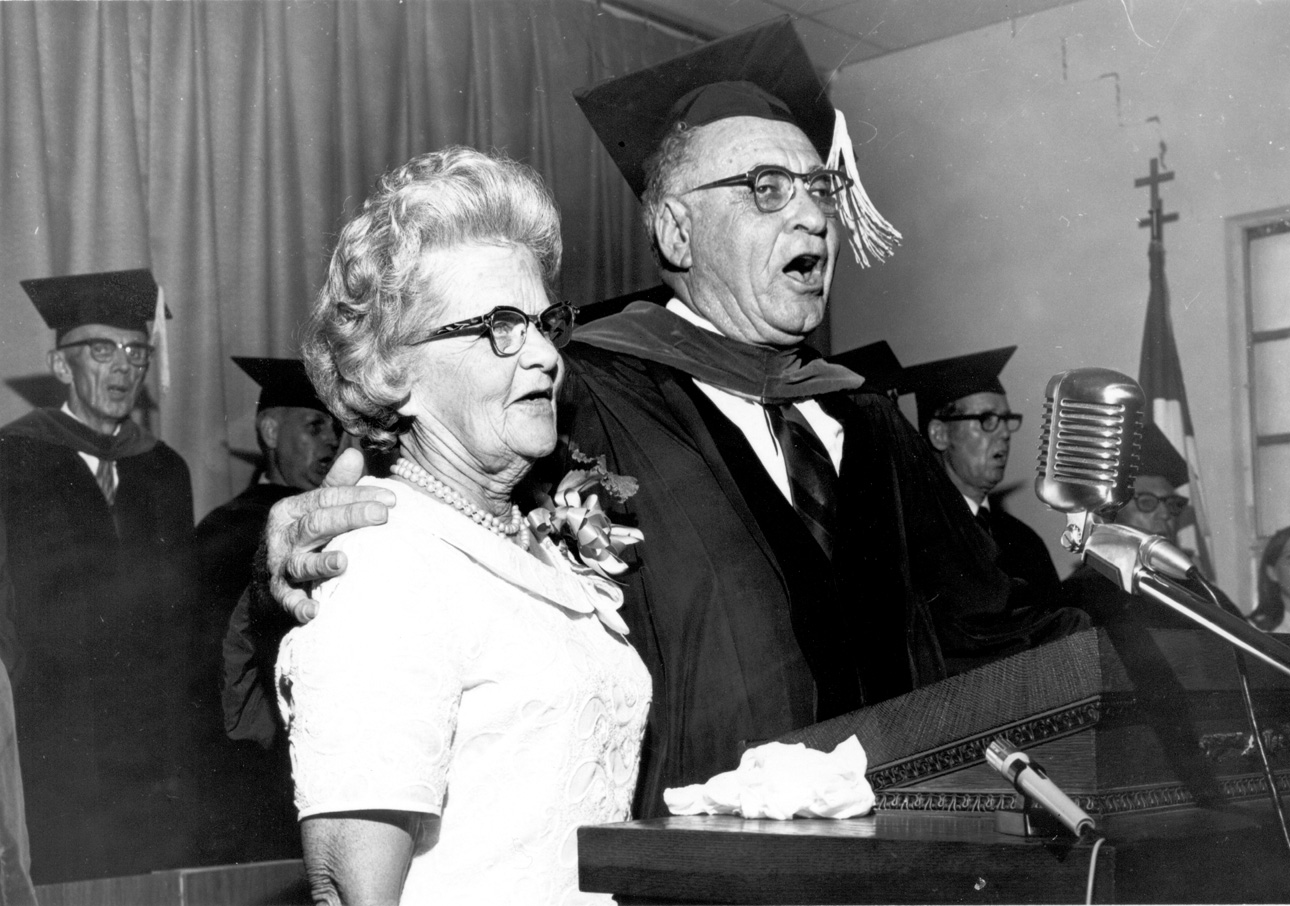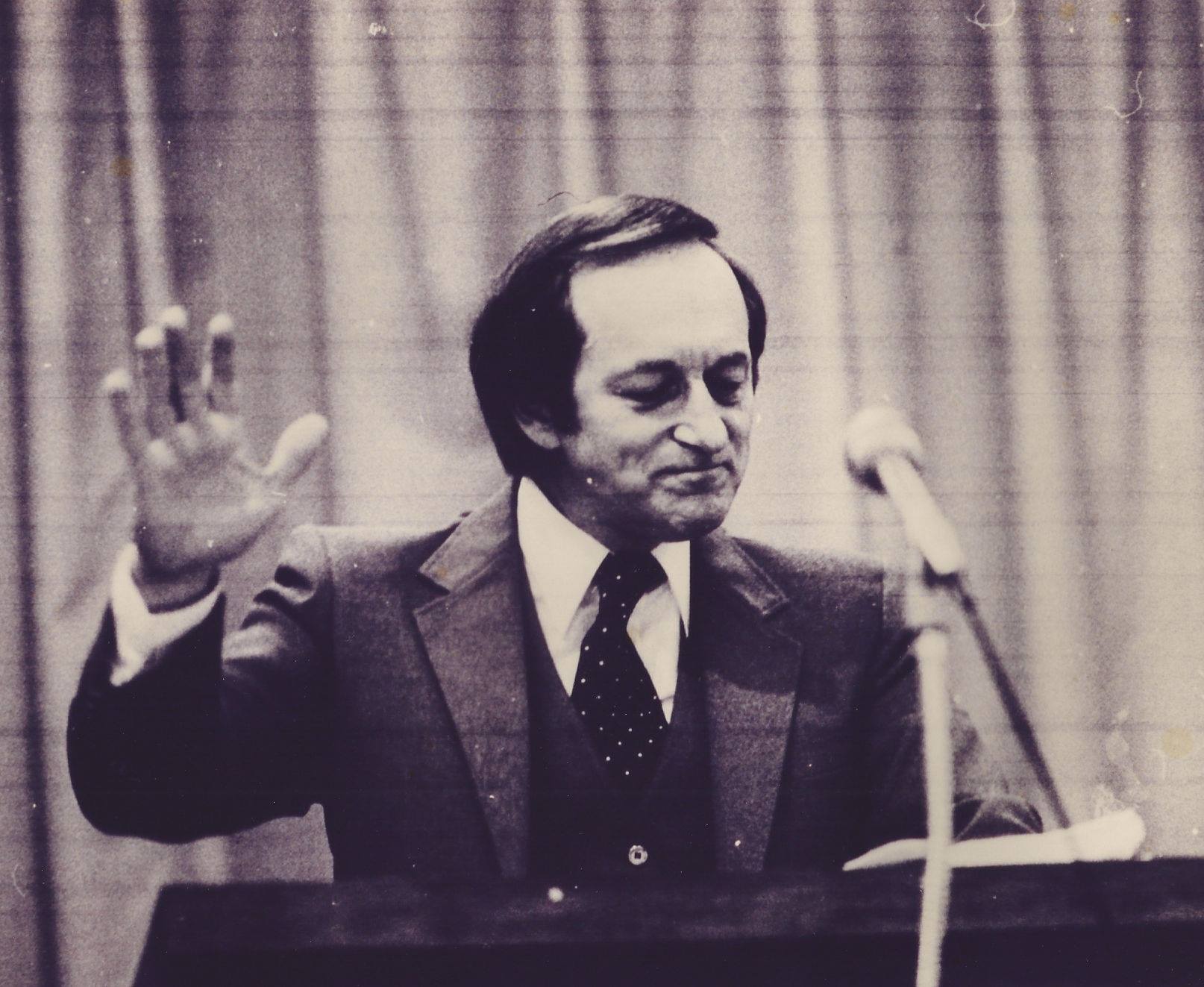 Dr. John Corts became president upon the death of Dr. Watson in 1981. He was a graduate of the College (56′). Dr. Corts served on the College Board of Trustees and was a full time employee of the Billy Graham Evangelistic Association. With growing responsibilities and more time away from the campus, Dr. Corts resigned as president to serve BGEA as its chief administrative officer. Under his leadership the college was started on its way to accreditation and development of a plan to relocate from the Dunedin campus. Dr. Corts became president of the BGEA in 1993. Dr. Corts is retired in Orlando, Florida.
Dr. Barry Banther became Trinity's third president in 1986. He provided strong and practical leadership throughout the long, crucial years of relocation and transition to the New Port Richey campus. Dr. Banther believed in the mission and purpose of Trinity College, and worked to guide students, staff, and faculty in following the goals set out by Dr. Watson when the College was founded. Dr. Banther conducts a motivational and consulting service in Tarpon Springs, Florida.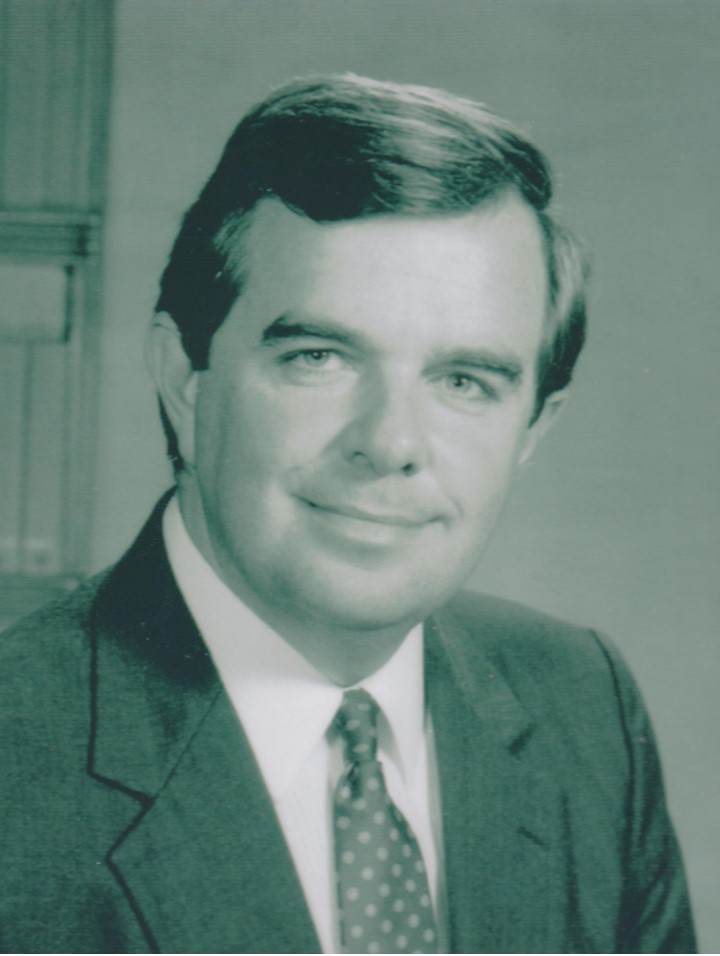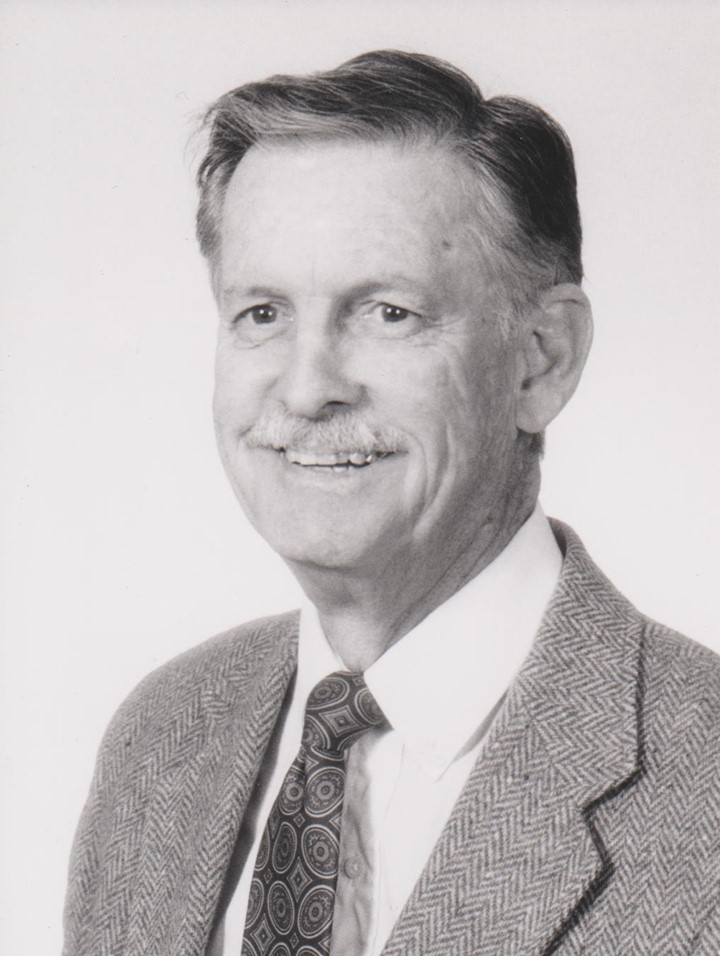 Dr. Richard Williams held a Th.D. from Dallas Theological Seminary, and has taught at Trinity College since 1988. He has served in a number of ministries, including the position of Senior Pastor of Christ Community Church in Tampa, Florida, for 22 years. He assumed the role of president at Trinity College in 1991 and brought to the College a sense of stability and continuity to its mission and purpose. He helped to renew the spiritual focus of its ministry. He continued as Chancellor of the College and as a member of the Executive Committee of the Board of Trustees until his going home to the Lord September 10, 2018.
Glenn "Skip" Speed was a graduate of the College (82′) and of Tampa Bay Theological Seminary. After holding pastorates in both Maine and Florida, his involvement with Trinity College became full-time in 1990. He served in various capacities within the College, and then as president from 1993 to 1998. Under his able leadership, Trinity College recovered from several years of burdensome debt. he led Trinity into a debt-free and more focused institution with a clear vision and concisely defined mission statement. Dr. Speed is retired and resides in Smiths Station, Alabama.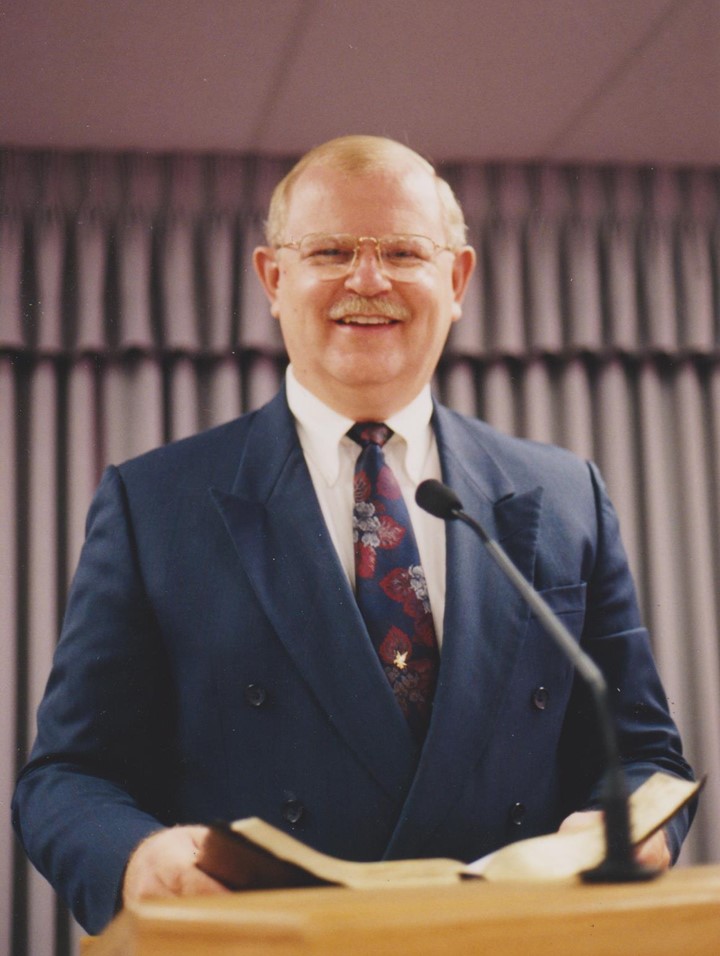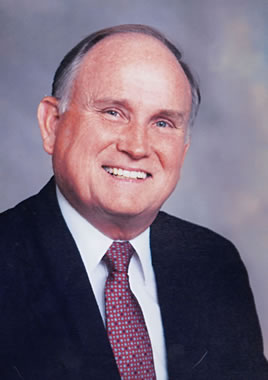 Dr. Paul Alford began his ministry in 1951 as an evangelist in Florida, Georgia and Alabama. After serving as a missionary in Ecuador with his family for a time, he returned to the United States and became active in The Christian and Missionary Alliance, serving as pastor, Director of Spanish Ministries and superintendent of the Southeastern District. he became the fourth president of Toccoa Falls College in 1978, continuing in that role until 2000. During merger discussions 1998-2003 between Trinity College and Toccoa Falls College, he served as Trinity's president in the years indicated. Dr. Alford is retired living with his family in North Carolina.
Dr. Bill W. Lanpher was a pastor in the Christian and Missionary Alliance for 15 years. he was called by the denomination to serve as Assistant Vice President/Church Ministries in its New York City offices in 1969. In 1985, he went to Crown College (Minnesota) as Vice President of Student Development and was elected President of Crown College in 1987. He completed ten years as President of Crown College in 1997. In 1998, Dr. Lanpher joined the administration of Trinity College as on-campus chief executive officer, and became president in 2002. Under his leadership, enrollment more than doubled, new degrees have been added, and the College continued its historic task in preparation of men and women for service in local churches and around the world in Christian missions.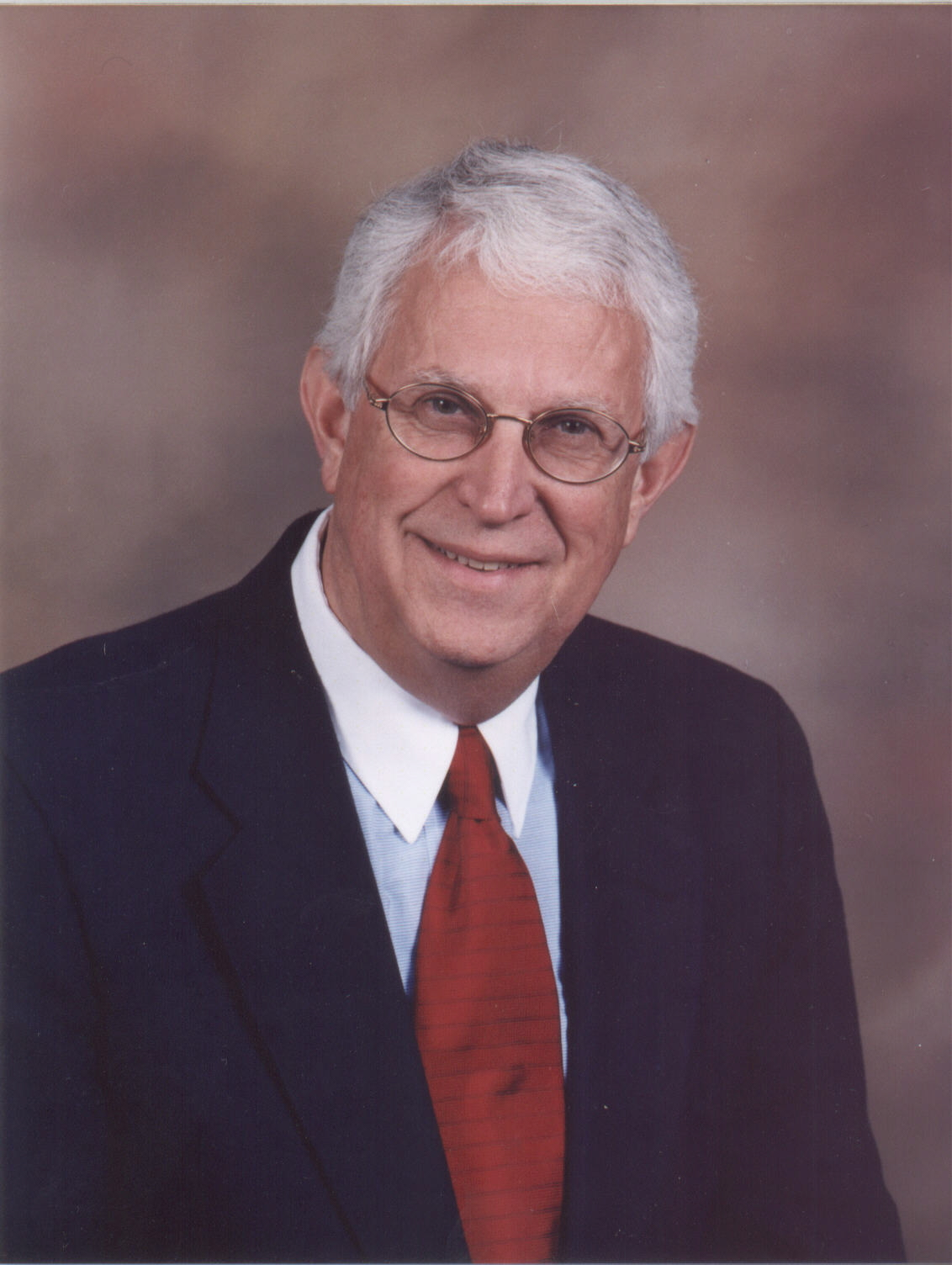 Please email jkeller@trinitycollege.edu for suggested updates for this page.