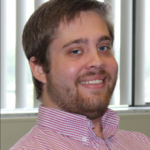 Christian Frost
Senior Accountant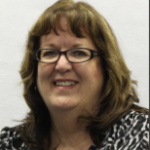 Andria Llanas
Business Office Manager
Trinity College of Florida operates on minimum costs so that our students may obtain a quality Christian education at a competitive price. The College's tuition charges are below the national average for a four-year private college due to scholarships and financial support from people who are vitally interested in Trinity College. The Business Office serves students and their families by assisting in the management of the financial aspects of their education.
Tuition and Fee Schedule for 2022-2023
Tuition Deposit
Upon notification of acceptance, the College requires a nontransferable, nonrefundable tuition deposit ($50.00). This deposit allows the College to officially register students for classes, issue their student identification number, and set up their College email account. This process occurs based on the order in which the College receives the deposit. Therefore, students should submit the tuition deposit promptly after receiving notification of acceptance.
Tuition – Traditional Program
Per Semester (full-time, 12-18 Credits) $7,600.00
Per Credit Hour (1-11 Hours) $510.00
Per Credit Hour (19 Hours and above) $510.00
Per Credit Hour – (Retired Senior Citizens 65+) $255.00
Tuition – Trinity Quest Program
Credit Hour Per Semester $510.00
(See Trinity Quest section for full tuition and fee schedule)
Tuition – Online Program/Trinity Access Courses
Per Credit Hour $510.00
Technology Fee (per course) $75.00
Student Services Fee (per semester) $50.00
Dual Enrollment Cost and Fees (see Dual Enrollment Page for Details)
Residence
Room Security Deposit $150.00
Replacement Key Charge $30.00
* Room and Board Per Semester – 10 Meal Plan (double occupancy) $4300.00
* Room and Board Per Semester, additional for private room (upon approval) $1350.00
Summer Room Per Week $100.00
General Fees
** Student Services Fee Per Semester (5+ credits) $550.00
Late Registration Fee $50.00
Late Graduation Application Fee $50.00
Transcript Request (1 copy) $5.00 for each copy
Transcript URGENT Request (1 copy) $25.00
Student Services Fee Online Program/Trinity Access Option Per Semester $50.00
Special Fees
Audit Fee (per course) $210.00
Graduation Fee $125.00
Internship Fee (for 0 credit) $65.00
Replacement Key Charge (other than room key) $20.00
Independent/Directed Study Fee (plus per credit hour fee) $110.00
Parking Decal (Annual) $25.00
Practice Piano Fee Per Semester $110.00
Private Music Per Semester $165.00
(1/2 hour per week – 15 weeks) (Vocal, Piano)
* Meals Included: Breakfast, lunch and dinner available Monday through Friday.
** Students taking less than 5 credits pay only for involvement in specific activities.
Please note: All charges are subject to change.
Financial Obligations
The following is a list of costs related to your education at Trinity College:
Tuition
Tuition for full-time (12-18 credits) is $7,600. Tuition is billed at a rate of $510 per credit hour for all credits up to 18. Credits 19 and above are billed at a rate of $450 per credit hour. Tuition for retired senior citizens 65+ is $255.00 per credit hour.
Auditing
Persons auditing a course are expected to pay the audit fee, in full, at the time of registration.
Room and Board
All resident students participate in the Board Plan. They are responsible for paying the entire board cost, even if all meals are not eaten. Board charges exclude fall and spring vacations, as meals are not served at these times. Funds received for the Board Plan will be applied to the Student ID Card.
Room Security Deposit
A security deposit is required of all resident students. If no damage occurs during the student's enrollment, the entire security deposit will be refunded once the Business Office receives clearance from the Student Development Office. However, if you have an outstanding account balance, any security deposit refund will be applied to the account balance. Failure to properly check out of a room will result in the forfeiture of the security deposit. If damage occurs due to negligence or misuse, or if professional cleaning is required at the end of residency due to negligence, the deposit will be used to offset these costs. Additionally, students will be responsible for the cost of repairs or cleaning if those costs exceed the amount of the deposit.
Required Fees
Student Services Fee: All students taking 5 or more credits are charged student fees, which support student groups, such as, Student Government Association, Great Commission Missionary Fellowship, and other official student organizations. These fees also include full access to the adjacent James P. Gills YMCA Branch, provide for student admission to all
college athletic events, annual banquet, and campus technology.
Graduation Fee: All associate's, bachelor's, and certificate graduation candidates will pay a graduation fee during their final semester. This fee is applied toward the cost of the regalia, diploma, and other graduation expenses.
Late Graduation Application Fee: A late fee will be charged to graduating students who have not submitted their Graduation Application prior to the deadline. The deadline is listed on the Trinity College website on the Academic Calendar page.
Late Registration Fee: A late fee will be charged to continuing students who have not completed class registration before the registration deadline. The deadline is announced each semester at registration chapel.
Miscellaneous Costs
Students may incur fines (parking, library, etc.) that are not part of the registration process. These fines must be paid by the end of the month in which they are issued.
Printing/Copying Costs
Students are provided with $25 worth of black/white printing at no cost to the student each semester. There is no rollover from semester to semester. Additional printing can be added to the print system for $.10 per black copy on campus as long as the intended use is college related. Color printing can be provided at the library or from the receptionist.
Textbooks
Trinity College does not operate an on-campus bookstore. The book list for each semester is posted on the College website with the titles, author, ISBN numbers. While the cost of books varies according to the classes taken, students should plan for estimated book costs of $500 per semester.
Hospitalization
All costs of hospitalization and major medical needs must be met by the student. Trinity College does accidents on or off campus even if incurred during or as a result of recreational activities. Use of the College's facilities is at the student's own risk.
Payment Options and Policies
Financing a college education is a major commitment, and the process can be confusing at times. The Business Office and the Financial Aid Office are available to assist students and their families with any questions or additional information that may need to be addressed.
A student's charges for the semester may include some or all of the charges mentioned in the previous section. Once course registration is complete, a student's bill can be generated, and the obligation to the College can be determined. At that point, the Business Office, in coordination with the Financial Aid Office, can work with a student to make the necessary financial arrangements for the semester.
Student accounts must be paid in full, or students must have enrolled in the College's payment plan, by 4:00 p.m. on the Friday of the first week of classes. Failure to pay the balance due in full or be enrolled in the College's payment plan by the deadline will result in a student being administratively withdrawn from classes and suspended from access to campus facilities, housing, meal plans and other college services. All accounts are to be paid in full by the end of each semester.
For student financial aid to be considered part of the payment process, all documentation must be submitted to the Financial Aid Office prior to the start of classes.
Financial arrangements may include any or all of the following elements:
Semester Payment Plan: Student makes payment for tuition and applicable fees for each semester in advance. Payment may be made by credit card or check ($20 fee for returned checks).
College Payment Plan: Trinity College of Florida offers the Nelnet Services Payment Plan to assist students in paying educational expenses over equal monthly installments. It is convenient and affordable. A student can choose either direct debit from their bank account, or charge to their credit card for automatic payments. The only cost to participate is a $25 per
semester enrollment fee. For more information please contact Andria Llanas andria@trinitycollege.edu.
Grants and Scholarships: Several State and Federal grants are available to Trinity College students, as well as internal and external scholarships. See the Financial Aid section of the catalog for more details on these programs. The Trinity College Financial Aid Application and the Free Application for Federal Student Aid (FAFSA) must be completed in order for a student to receive consideration for these funds. These forms should be completed as soon as possible after January 1st for the following academic year. Priority will be given to students who have completed their Financial Aid paperwork by January 1st. Link to the FAFSA online and the Trinity College Financial Aid Application are found on at trinitycollege.edu/admissions/financial-aid/.
Stafford Loans: Students must complete the FAFSA to determine eligibility for the Stafford Loan. Additional paperwork is required if students choose to borrow under the Stafford program. Information and instructions on this process will be provided to eligible students by the Financial Aid Office. The Master Promissory Note must be completed in order for a
loan to count towards a student's bill.
Alternative Loans: Information is available from the Financial Aid Office on alternative loans. These loans require a credit-worthy applicant or co-signer. Students are encouraged to apply for these loans at least two months in advance of the semester so that they will be approved and available funds by the beginning of the semester. Payments may be made using cash, check, money order, or credit card (VISA or MasterCard). Payments can be made in person at the Business Office, or online at trinitycollege.edu/resources
Personal Funds
(Cash, Check, Visa, MasterCard)
Approval of a payment arrangement will be contingent upon the status of the various payment types involved (authorization of loans, etc.). Personal funds used to pay any remaining balance after financial aid are due by 4:00 p.m. on the Friday of the first week of classes.
Past Due Status
Delays in processing financial aid may occur because of missing information, loan denial, or other circumstances. We encourage all students to begin the financial aid process as soon as possible to avoid these delays. If a student does not address these needs or respond to communications from the Financial Aid Office or Business Office promptly, their account may be considered past due, and the student may be placed on financial suspension. Until the situation is corrected, a student on financial suspension cannot attend classes and receives failing grades on any work missed. Past due accounts are also subject to the following consequences, as determined by the Vice President for Business and Finance:
1. Financial hold on registration for future semesters
2. Degrees, diplomas, and transcripts will not be issued to the student
3. Dismissal from the College
Pro Rata Tuition Refund Policy
By registering for classes, the student makes a financial commitment to pay all applicable tuition and fees to Trinity College of Florida. The institution relies on student enrollment to determine its budget for an academic year. The College recognizes that occasionally it is necessary for a student to totally withdraw from coursework for a variety of valid reasons. A student who officially withdraws from the College will be entitled to an adjustment on their student account per the schedule listed below. It is the responsibility of the student to obtain the
official school withdrawal form from the Registrar's office and to complete that form. An administrative withdrawal fee of $100.00 will be applied to the student account prior to calculation of the refund.
The following refund schedule applies to all tuition and student fees, except for the withdrawal fee.
For 16 weeks course:
Withdraw within 2 weeks after drop/add period 100% Refund
Withdraw within 4 weeks after drop/add period 75% Refund
Withdraw within 6 weeks after drop/add period 50% Refund
Withdraw within 8 weeks after drop/add period 25% Refund
Withdrawal after 8 weeks of the enrollment period No Refund
For 8 weeks course:
Withdrawal during the drop/add period 100% Refund
Withdrawal within 2 weeks of the enrollment period 75% Refund
Withdrawal within 3 weeks of the enrollment period 50% Refund
Withdrawal within 4 weeks of the enrollment period 25% Refund
Withdrawal after 4 weeks of the enrollment period – No Refund
For 5 weeks course:
Withdrawal during the drop/add period (5 days) 100% Refund
Withdrawal within 2 weeks of the enrollment period 75% Refund
Withdrawal within 3 weeks of the enrollment period 50% Refund
Withdrawal after 3 weeks of the enrollment period – No Refund
Other policy clarifications:
• No financial adjustment will be made for individual course withdrawals after the drop/add period unless the student totally withdraws from the College.
• The drop/add period for the Traditional semester (16 week courses) is seven days from the semester start date.
• The drop/add period for five or eight week module based courses is five days from the course start date.
• Refund payments to students will be paid within 30 days.
• Withdrawal from the College may affect the student's eligibility for future financial aid. Any student account which remains outstanding and has to be forwarded to a collection agency will be assessed with collection costs and fees. Therefore, the student will be responsible for the full balance of their account plus all collection charges and fees.
Return of Title IV Funds
A "Return of Title IV Funds Calculation" will be done for students who receive Federal Financial Aid upon withdrawal from the College. Federal aid funds are considered "earned" based on the percentage of the semester actually completed. In some cases, federal funds already disbursed to the student as a refund will need to be returned to the College for repayment to the federal aid programs. A student who remains enrolled and attends class through the 60% point in the term is eligible to retain 100% of the federal grant will also be proportional to the percentage of semester completed. (A more detailed explanation is available in the Financial Aid section of the catalog or by contacting the Financial Aid Office.)
Room & Board Refunds
Students who withdraw from the College prior to the first day of class will be charged the daily guest rate. Beginning with the first day of class, students will be charged a prorated semester charge.
VA Refund Policy
The refund of the unused portion of tuition, fees, and other charges for veterans or eligible persons who fail to enter a course, withdraw, or discontinue prior to completion will be made for all amounts paid which exceed the appropriate prorated portion of the total charges related to the total length of the course. The proration will be determined on the ratio of the number of days or hours of instruction completed by the student to the total number of instructional days or hours in the course. This policy applies only to veterans to conform to the legal requirements for veterans programs.
Priority of Disbursing Funds
If a student withdraws from the institution or stops attending for a length of time, funds must be returned to any financial aid programs from which they came. We encourage all students to consult with the Financial Aid Office prior to withdrawal consideration.
Special Circumstances
Every student is presumed to be familiar with the costs and other matters of the financial policy stated in the catalog. Trinity College reserves the right to make any exceptions to the above policies to ensure the proper handling of individual situations and to comply with State and Federal regulations.