Trinity Access Associate of Arts Degree
With Trinity Access, you will have the flexibility to earn your AA and live life. The Trinity Access AA program is for students who cannot attend college in the traditional daytime hours.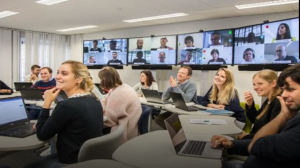 Students will take two courses every eight weeks: One course is taken completely **online asynchronous, the other course has two options for attendance-live online or face to face in-seat one evening per week *online synchronous.